Jon M. Chu Offers Another 'Masters Of The Universe' Update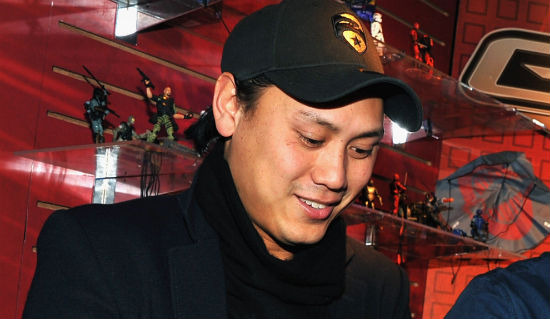 Now that Jon M. Chu is finally done with G.I. Joe: Retaliation, he can turn his attention to other projects. For fans, tops on that list is the He-Man reboot Masters of the Universe. Chu was revealed as the director of the film back in July 2012, but hasn't had time to truly concentrate on it, thanks to his extra-long post-production duties on Joe. With Retaliation out in the wild, Chu uses a new interview to provide an update on Masters of the Universe. Unfortunately, that update sounds quite similar to what he said in October of last year.
Here's the latest quote from Chu, thanks to IGN:
We're still early, but we're deep in experimenting. This is the most fun phase for me because we get to try everything we've ever wanted to try in 'Masters,' and then we get to throw out all the things that don't work – which is most of it – to know what our right tone is, where we're going to head with it. And it's a very important phase because it shows you the direction we're going to go in the future. We're very early. We don't know a lot yet, other than we're playing around having a lot of fun.
And here's the video, which shows Chu's enthusiasm for the project.
While that quote obviously sounds encouraging, and the franchise should be in good hands with the obvious fan, here's what Chu said when asked about Masters of the Universe in October:
We're working on the script, to make it better and stronger. We're designing a bunch of stuff. I learned on Joe that to make it right, you have to do a lot of experimenting first, and you have to trust that during the process you'll find where the tonal line is... It's so delicate.
That's decidedly less encouraging, knowing so little seems to have changed in the past six months, but Chu is very wise to work out all the kinks now, in the script and pre-production phase, before he even touches a camera. Things will likely move faster now that G.I. Joe is in theaters.
Are you excited for Chu's take on Masters of the Universe? How serious should the movie be?