'White House Down' Trailer: Channing Tatum Plays 'Die Hard' In The White House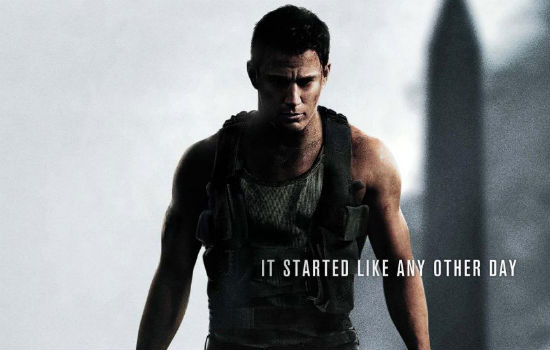 Former Secret Service agent John Cale (Channing Tatum) just wanted to take his daughter on a tour of the White House. Thank God he did. If it wasn't for him, who would look after the President (Jamie Foxx) when a group of international terrorists take over the world's most famous home?
That's the basic plot of White House Down, this year's second "Die Hard in a White House" action film. Sony Pictures is hoping it's more Armageddon than Deep Impact, though, with a bigger scale, bigger stars and bigger director in serial White House destroyer Roland Emmerich. The script, by James Vanderbilt, went from purchase to shooting in a matter of months and in the first trailer, you get a sense why it was such a hot property. White House Down looks like it has the potential to be a quintessential big-budget summer action movie.
Co-starring Maggie Gyllenhaal, James Woods, Jason Clarke, Richard Jenkins, Lance Reddick and Joey King, the film opens June 28. Check out the first trailer below.
Thanks to AOL for the trailer.
And here's a third teaser poster via Moviefone.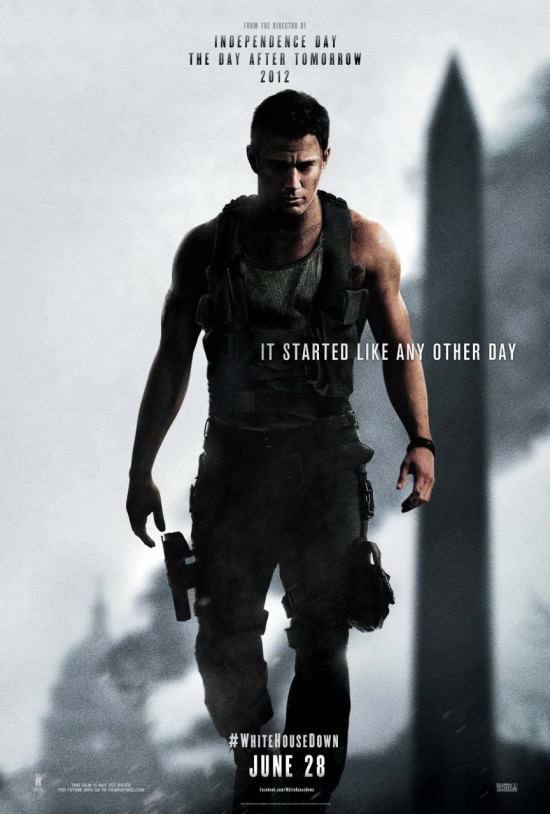 Watching that trailer, I was surprised at how somber it makes the film out to be. Last year, I was fortunate enough to meet Tatum and Emmerich on the Montreal set of White House Down; (you'll be able to read about that visit in a few weeks) and the film has a much, much lighter feel. This trailer is obviously going for "epic" and while the movie does have massive action, it's really more about the struggle of a man to protect his boss and find his daughter. Here the motivations of the terrorists seem more important than the story the film will tell. I'm sure that humor and plot will be highlighted in a subsequent trailer.
The biggest question surrounding White House Down at this juncture is the fate of Olympus Has Fallen. One could easily surmise another White House siege movie mere months after that is too much. Those people probably said the same thing in 1998 when Deep Impact opened with a massive $41 million on its way to $140 million domestic. Fast forward a few weeks, and the bigger budget, more star-studded Armageddon opened a little softer ($36 million) but word of mouth catapulted it past $200 million. Sony is surely hoping for that kind of fun, summer success again.
What did you think of the trailer for White House Down?