Superhero Bits: Amazing Spider-Man 2, Captain America: The Winter Soldier, The Wolverine, Batman, Iron Man 3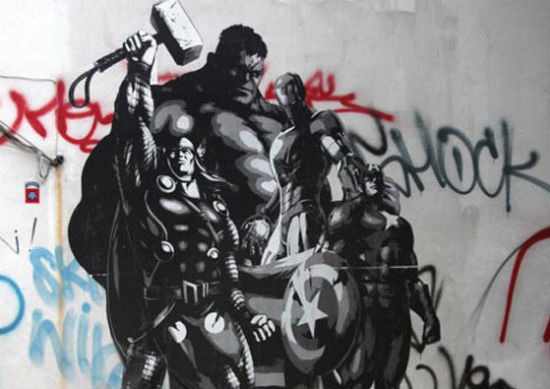 Is there more than one suit in The Amazing Spider-Man 2? Which Avengers actor is dishing about Captain America: The Winter Soldier? Want to hear a detailed description of The Wolverine trailer? How about a new still? Would Ryan Reynolds like to appear in X-Men Days of Future Past? Is there already a Batman themed San Diego Comic-Con exclusive? Read about all this and more in today's Superhero Bits.
Day 33. Security. pic.twitter.com/adtGo7oIfI

— Marc Webb (@MarcW) March 21, 2013


Marc Webb's latest Amazing Spider-Man 2 tweet goes deeper into the asylum.Maximiliano Hernández, who was in The Avengers and Item 47, confirmed he's returning in Captain America: The Winter Soldier and said the following about it. Thanks to Superhero Hype:
So it's a much bigger role in a much darker Cap Story. Lots of twists and turns. And lots secrets about the MCU revealed....I can't say much more or the Marvel cops will revoke my SHIELD clearance! Trust me u will all freak out in the theatre when all is revealed!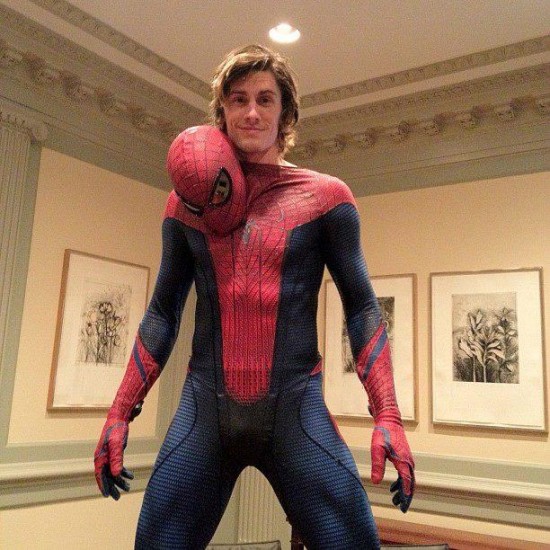 Speaking of Amazing Spider-Man 2, that's stuntman William Spencer on the set of the film. However, he's wearing the suit from the first movie. Does Spidey switch suits in the film? Thanks to Spider-Man News via Comic Book Movie.
The Hollywood Reporter says a judge has ruled that Warner Bros. does, indeed, own Superman. But more litigation could be coming.The Schmoes Know (via CBM) posted this spoiler-filled description of The Wolverine trailer.Ryan Reynolds told Empire Online he'd love to appear in X-Men: Days of Future Past.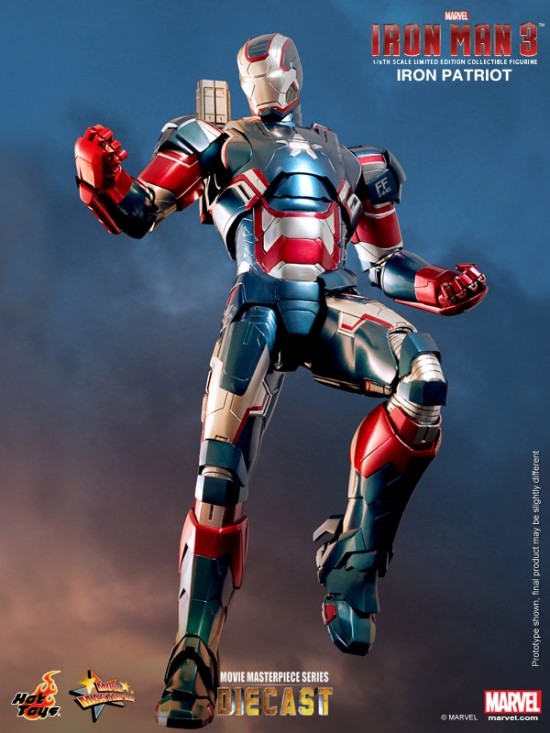 Hot Toys revealed their Iron Patriot Collectible figure on their Facebook from Iron Man 3.
Movies.com has a huge gallery of Batman villain as GIFs. Funny stuff.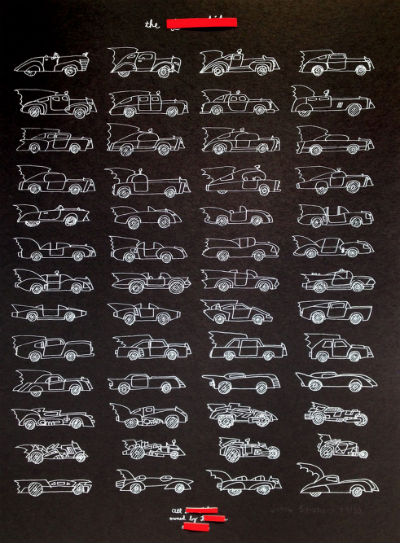 Jacob Borshard's Batmobile poster is now available.Unique Daily reports on a guy running for mayor who dressed up as a superhero.
Due to the amount of graphics and images included in Superhero Bits, we have to split this post over TWO pages. Click the link above to continue to the second page of Superhero Bits.
PHOTO: Some journeys must be taken alone. #TheWolverine pic.twitter.com/jSzARkDTTH

— Logan (@WolverineMovie) March 22, 2013
New image from The Wolverine via Twitter.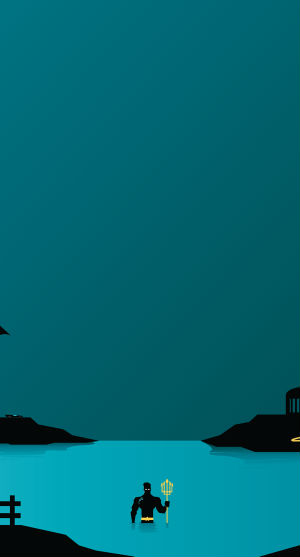 Adam Thompson (via Geek Art) has a series of cool, minimalist Justice League posters.
A character from the Spawn universe is making their way into the Marvel Universe. Cool story by Badass Digest.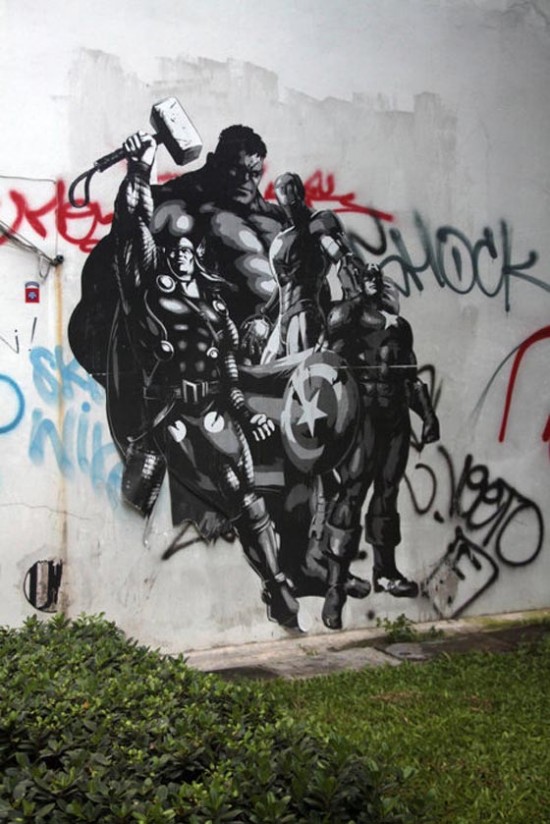 World of Superheroes (via Next Movie) has a gallery of pop culture graffiti including The Avengers.
These articles pop up from time to time, about all the crazy Spider-Man movies that never got made.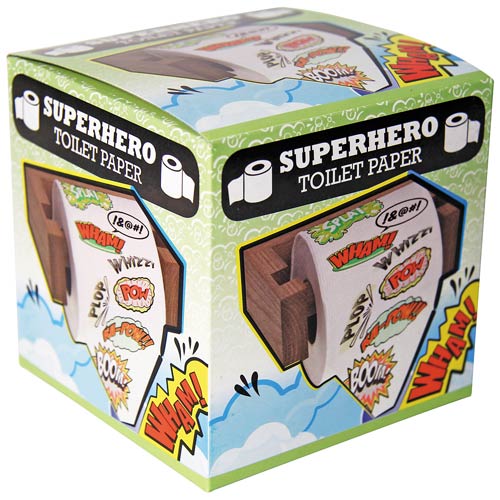 Nerd Approved posted about superhero toilet paper.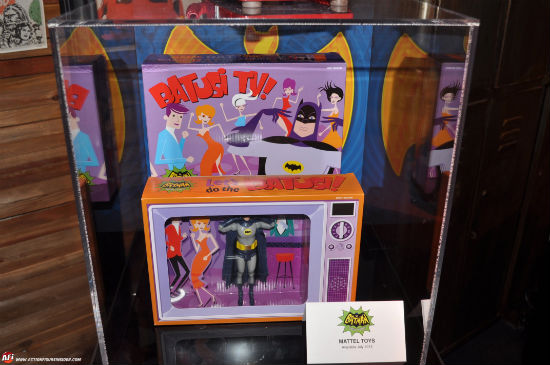 Action FIgure Insider reports on a new line of toys for the 1966 Batman including this likely San Diego Comic-Con exclusive.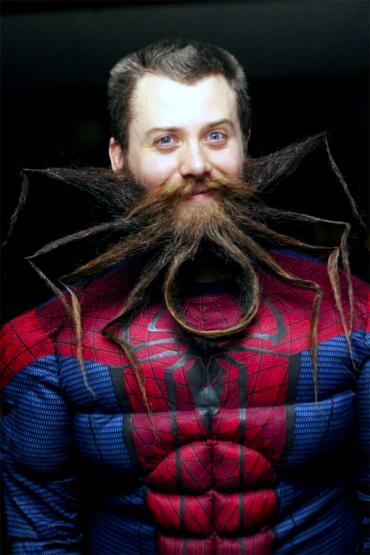 And we'll end this this frightening Spider-Man beard from Obvious Winner via Blastr.