Kiefer Sutherland Joins 'Pompeii' With Paul W.S. Anderson, Which Is Now Filming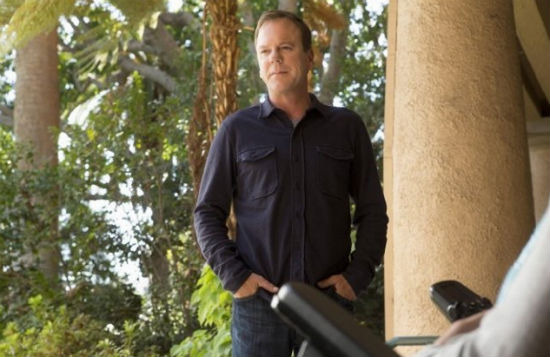 Paul W.S. Anderson has made so many disasters in his career, it's about time he made a film about one. (Rimshot) He just started filming Pompeii, a 3D period epic set against the leveling of the titular city from the volcanic eruption of Mount Vesuvius. Kit Harington (Game of Thrones' Jon Snow) stars as a slave who must rush to save his love (Emily Browning), who's also the daughter of his master (Jared Harris). Now another major name has been added to the list.Kiefer Sutherland has just joined Pompeii as the villainous Roman senator who originally enslaved Harington's character. Read more about the film below.The Hollywood Reporter broke the news of Sutherland's casting. Here's how they describe the story:
The movie is set in 79 A.D. in the days before the eruption of Mount Vesuvius, one of history's great disasters. Harington is playing a slave stuck on a ship who must race against time to save his true love, his master's daughter, as well as his best friend, a gladiator trapped in the coliseum when the destruction begins.
All kidding aside about Anderson, the guy keeps incredibly busy. He released Resident Evil: Retribution in 2012, is shooting Pompeii now and then will go into Resident Evil 6 later this year, with that film aimed at a 2014 release. Odds are, he'll be heavy in post on this while he's shooting that new sequel.
I'm interested to see how the script for this film, written by Janet Scott Batchler, Lee Batchler and Michael Robert Johnson, will take a story which such a tragic, inevitable ending and make it positive. I keep thinking of Titanic, but it's not an insult to say Anderson isn't James Cameron.
Do you think a 3D, big budget Pompeii movie is going to be exciting?