LOL: Execs In 1982 Blast 'Blade Runner' As "Deadly Dull" And "Confusing"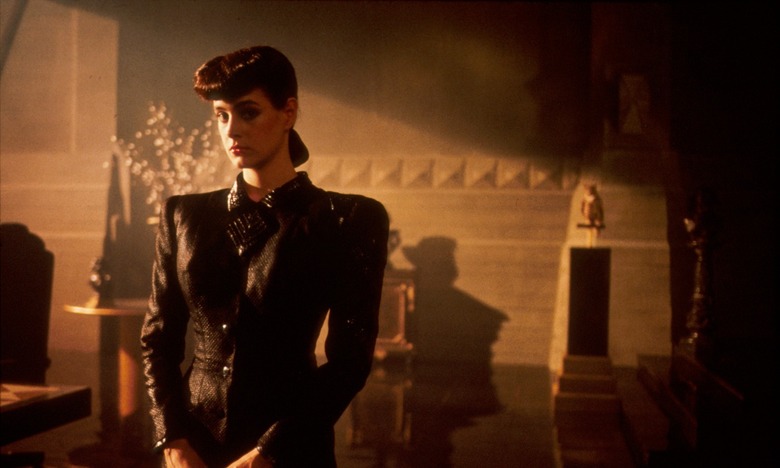 Few people nowadays would debate Blade Runner's position in the sci-fi classics pantheon, whether they like the movie or not. But when the film first opened three decades ago, not everyone was so sure what to make of it. Plenty of critics praised its looks, but criticized the slow pacing, and its overall $6 million opening weekend gross was considered a disappointment.
Among the many who weren't so hot on the film at first were the very execs who funded it, Tandem Productions' Jerry Perenchio, Bud Yorkin, and Robin French. The company compiled a list of notes following a screening in January 1982, in which they blasted the film as "deadly dull" and complained about the voiceover, the dialogue, the music, the pacing, and much more. A copy of that document has just hit the web, and you can see it for yourself after the jump.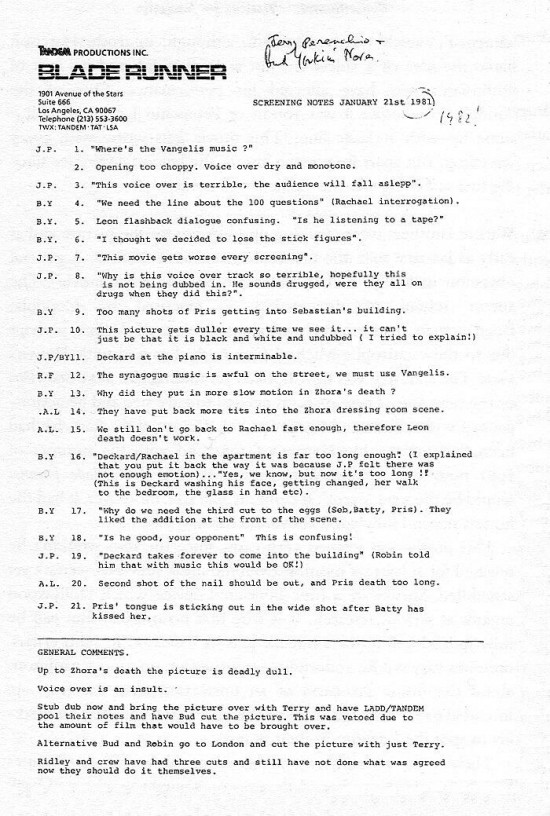 Some of the comments are specific ("Second shot of the nail should be out") and others are more general ("This picture gets duller every time we see it"), but overall it's clear they're not big fans of the film. The many criticisms result in the recommendation that Yorkin and French travel to London and recut the picture with supervising editor Terry Rawlings, noting that "Ridley [Scott] and crew have had three cuts and still have not done what was agreed." Ouch.
But to be fair, Scott himself no doubt would've agreed that the film wasn't perfect. The director has continued to tinker with the movie since its initial theatrical release in 1982, only putting out a definitive "final cut" in 2007. His changes in the new versions include the removal of the voiceover that the execs above deemed "terrible" and "an insult," so apparently the suits weren't all wrong.
In any case, the execs' negativity evidently wasn't enough to sour Scott on the movie. The filmmaker has referred to Blade Runner as "probably" his most complete and personal film, and is currently eyeing a return to that universe with a new sequel.