Legendary Buys Marcus Sakey's 'X-Men'-Esque Novel 'Brilliance'; 'Oz The Great And Powerful' Producers Sign On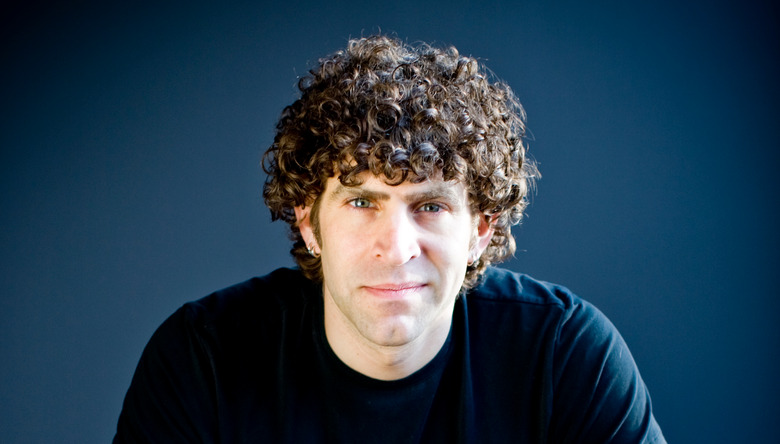 We may receive a commission on purchases made from links.
Only one studio gets the rights to make actual X-Men movies, but fortunately for everyone but 20th Century Fox, no one has a strangehold on stories about groups of superpowered people. Man of Steel and The Dark Knight Rises producer Legendary Pictures has just acquired the rights to Brilliance, an upcoming novel by Marcus Sakey that's been likened to the Marvel title. Oz The Great and Powerful's Joe Roth and Palak Patel are on board to produce. Hit the jump to read more.
Brilliance, which hits shelves July 16, is intended as the first of a trilogy (there's that all-important franchise potential!). Here's a synopsis via Amazon:
In Wyoming, a little girl reads people's darkest secrets by the way they fold their arms. In New York, a man sensing patterns in the stock market racks up $300 billion. In Chicago, a woman can go invisible by being where no one is looking. They're called "brilliants," and since 1980, one percent of people have been born this way. Nick Cooper is among them; a federal agent, Cooper has gifts rendering him exceptional at hunting terrorists. His latest target may be the most dangerous man alive, a brilliant drenched in blood and intent on provoking civil war. But to catch him, Cooper will have to violate everything he believes in—and betray his own kind.
In all seriousness, the idea of a world populated with superpowered folks isn't unique to X-Men, and the comparison may be little more than marketing buzz. If Sakey and the filmmakers are able to take the premise in a new direction, Brilliance could become a fresh counterpoint to the endless stream of Marvel and DC films on the docket.
Ironically, the deal came about after X-Men studio Fox made an offer but was unable to close a deal. No start date, release date, director, writer, or stars have been announced at this time. Roth and Patel are just coming off of last weekend's Oz The Great and Powerful, and have Disney's Maleficent, David Ayer's Ten and Craig Gillespie's Million Dollar Arm due out over the next couple of years.