Mark Ruffalo Says He Won't Hulk Out Again Until 'The Avengers 2'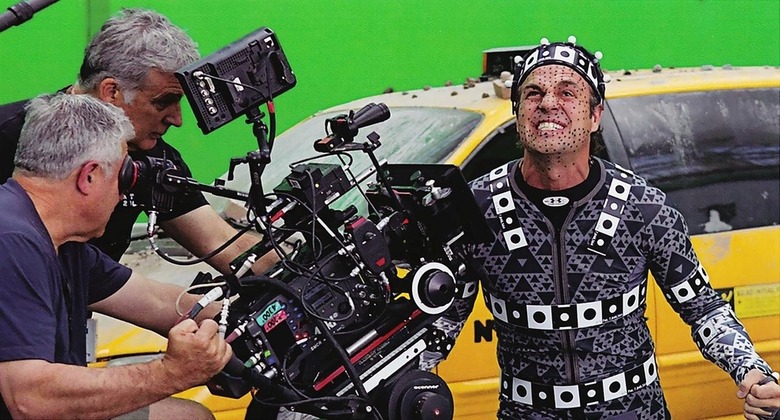 There's been a lot of talk about a new standalone Hulk movie since Mark Ruffalo's take on the big green guy turned out to be one of the standout aspects of The Avengers. Despite a few rumors that said the Hulk would get his own movie, possibly adapting the Planet Hulk storyline, most of the official word has come down hard on the rumors.
Now Ruffalo says explicitly that we won't see him going green again until The Avengers 2, which is dated for May 1, 2015. 
The actor addressed questions of a new Hulk film this evening on Twitter.
A lot of folks have been asking about the Next Hulk. The next time you see my Hulk it will be in the Avengers2. No plans for stand alone.

— Mark Ruffalo (@MarkRuffalo) March 7, 2013
I am not giving up on another stand alone HULK. But it's not in the works right now. One never knows what the future will bring.

— Mark Ruffalo (@MarkRuffalo) March 7, 2013
The Marvel Studios slate is announced through 2015, with Iron Man 3 and Thor: The Dark World set for release this year, and Captain America: The Winter Soldier and Guardians of the Galaxy set for 2014. So there's no real room for a new Hulk movie, though some hoped to see the Hulk show up in a small capacity in one of those films.
(Which isn't to say that Ruffalo won't appear anywhere as Banner, even if the general mandate for this wave of films is for the Avengers heroes to be on their own.)
But in 2016 or beyond? We'll see.