'Anchorman: The Legend Continues' Adds 'Step Brothers' Star John C. Reilly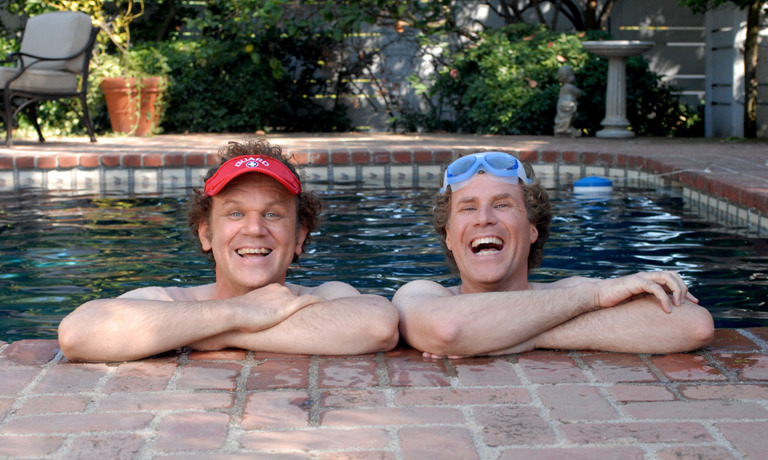 The one downside to Paramount's decision to move ahead with Anchorman: The Legend Continues was that it shut down progress on Step Brothers 2, but it looks like we'll still get to see the dim duo reunite in the near future. John C. Reilly has boarded the cast of Anchorman, joining new actors Kristen Wiig and James Marsden. Hit the jump to keep reading.
Do you look like John C. Reilly? We're seeking a caucasian male, 6'2?, any age. THIS SHOOTS TOMORROW, FEB 28th. Please submit your stats and 3 photos to TeachMan2ATL@gmail.com with the subject line JOHNNY DOUBLE.
It's not official confirmation, but if they're looking for a double it seems safe to assume Reilly will be part of the cast. Especially given that Reilly is good friends with Ferrell and McKay, having worked with them on Step Brothers, Talladega Nights, and a handful of other projects.
McKay has previously promised "a murderer's row of the best day players ever" for Anchorman: The Legend Continues, with favorite comedians tapped even for single-line roles. Reilly's role has not been revealed, but the details of the casting notice suggest he has one of the smaller roles, perhaps not much more than a brief cameo. As reported earlier, Wiig will play a love interest for Brick (Steve Carell) and Marsden a rival anchor to Ron.
The new film will see the Chanel 4 News Team leaving San Diego for New York City, where they'll struggle to keep up with modern developments like cable news channels, the 24-hour news cycle, and racial diversity. Naturally, one of the biggest roadblocks standing in their way will be Ron's well, Ron-ishness. "If he wasn't a giant A-hole, everything would be okay," McKay said.
Also starring David Koechner and Paul Rudd, Anchorman: The Legend Continues will open December 20.