Watch Ben Affleck's "Atrocious" Directorial Debut 'I Killed My Lesbian Wife, Hung Her On A Meat Hook, And Now I Have A Three-Picture Deal At Disney'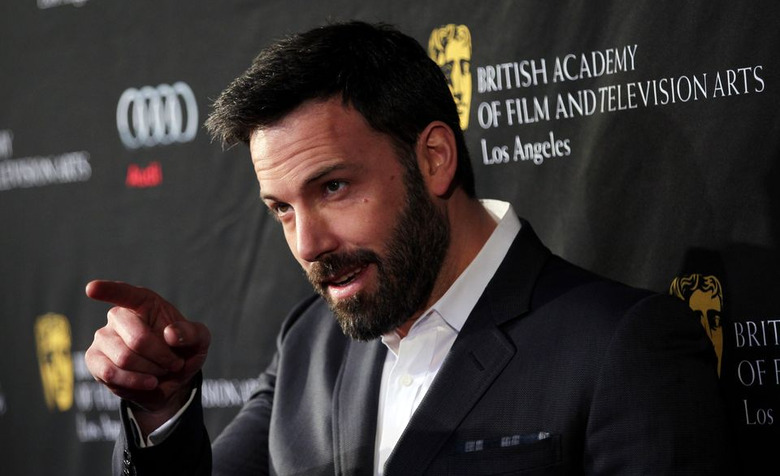 Over the past few months, Ben Affleck seen his Argo pick up the PGA, DGA, WGA, SAG, BAFTA, Golden Globe, and virtually every other statue in sight. Now it's considered the heavy favorite to nab Best Picture at Sunday night's Oscars, which would make it Affleck's first win since his 1998 Original Screenplay Award for Good Will Hunting.
But even the most celebrated filmmakers have to start somewhere, and sometimes those beginnings are humble indeed. While Affleck's first feature was the well received Gone Baby Gone, his earliest directing credit on IMDb is actually a little seen short titled "I Killed My Lesbian Wife, Hung Her on a Meat Hook, and Now I Have a Three-Picture Deal at Disney," which Affleck himself has described as "horrible" and "atrocious." Witness it for yourself after the jump.
And here's Affleck's own comment on the film, from an interview with EW a few years back.
It's a 13-minute film and stars a friend of mine, Jay Lacopo, who's now a writer. It's horrible. It's atrocious. I knew I wanted to be a director, and I did a couple of short films, and this is the only one that haunts me. I'm not proud of it. It looks like it was made by someone who has no prospects, no promise.
Ouch. But hey, for every director who shows mega talent right out of the gate, there are many more who whiff a few times before they land a hit. And anyway, it wouldn't be long before he proved he had plenty of prospects and promise. "I Killed My Lesbian Wife" was made around the same time that Affleck was starring in Richard Linklater's Dazed and Confused, and about four years before the premiere of Good Will Hunting.