Director Sam Mendes Likely To Commit For 'Bond 24'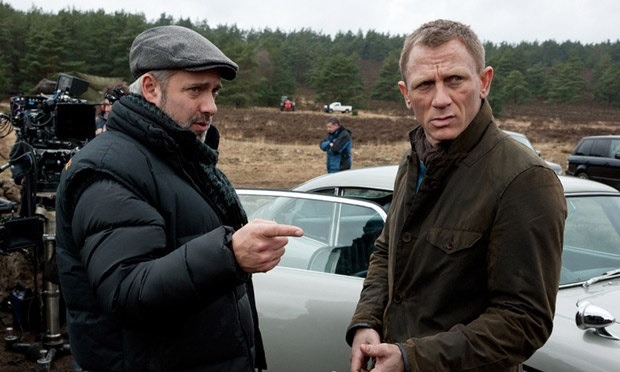 Five decades in, James Bond is still going strong. In fact, Skyfall represented a new high point for the franchise in big ways. Critics and fans ranked it among the best 007 adventures of all time when it opened last year, and it smashed the series record in terms of box office gross.
Whether there's any way Bond 24 could possibly top Skyfall remains to be seen, but producers Michael G. Wilson and Barbara Broccoli are surely trying. To that end, they're looking to get one of the key talents back on board. According to a new report, Sam Mendes is likely to return for the Skyfall sequel, though no deal has been signed just yet. Keep reading after the jump.
That idea's since been scrapped, though, and 24 and 25 will be standalone installments. Now Mendes is reportedly just waiting on a final script before he inks the deal. John Logan, who co-wrote Skyfall, has gotten as far as a rough outline for the film.
Even once Mendes signs on, he won't be able to jump on Bond 24 right away. He's currently tied up directing King Lear at the National Theatre, with the show scheduled to open in January 2014. Pre-production on the new 007 film could get underway by late 2013 or early 2014. As of last spring, the word was that Sony wanted to put Bond 24 in theaters by 2014, but no official release date has been announced as of yet.