'The Lords Of Salem' Trailer: The Devil's Child Will Inherit The Earth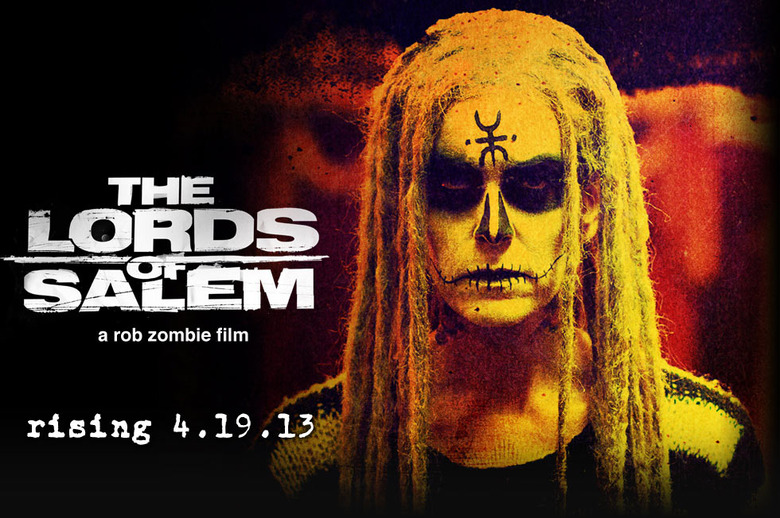 Rob Zombie gets away from the Halloween franchise and back into his own material with The Lords of Salem, which sees the violent past of Salem, MA resurrected and brought violently into the present.
It feels like a very long time ago that Zombie shot the film, and it has been quiet since the first teaser hit back in October. That first trailer was a stylish, baroque thing that highlighted the film's symmetrical compositions and stranger imagery. This first trailer is a lot more conventional, and sets up the story in which a DJ (Sheri Moon Zombie) wakes a trip of witches from centuries of angry sleep. It's still fairly striking, creepy stuff; check it out below.
Visually, I love how this appears to blend the bold colors of House of 1000 Corpses with some of the weirder aspects of Devil's Rejects and the Hallowwen movies. I'm not convinced by some of the corniness ("Satan! Come to us!") and based on her track record, Sheri Moon Zombie isn't the most compelling lead. But I'm hoping for Zombie to score another win, and I'm looking forward to this one with optimism.
And, for those who've seen the '70s chiller The Sentinel, doesn't some of this look like a big nod to that movie? Maybe it's just the trailer.
Apple has the trailer. The Lords of Salem opens on April 19.
From the singular mind of horror maestro Rob Zombie comes a chilling plunge into a nightmare world where evil runs in the blood. The Lords of Salem tells the tale of Heidi (Sheri Moon Zombie), a radio station DJ living in Salem, Massachusetts, who receives a strange wooden box containing a record, a "gift from the Lords." Heidi listens, and the bizarre sounds within the grooves immediately trigger flashbacks of the town's violent past. Is Heidi going mad, or are the "Lords of Salem" returning for revenge on modern-day Salem?