Cool Stuff: Matthew Modine Releases 'Full Metal Jacket Diary' iPad App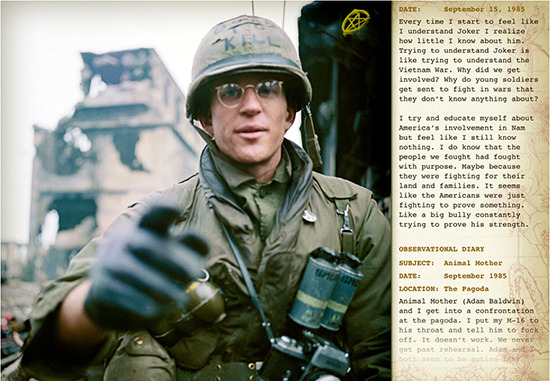 Matthew Modine was a young actor when he played a starring role in Stanley Kubrick's next-to-last film Full Metal Jacket. I'd expect that working with Kubrick would be a formative experience for anyone, but to have such a role at a young age would be a special, life-altering thing. Modine has extensively documented his experience in the film, and now he's translated his recollections into a great-looking iPad app.
The 2005 book Full Metal Jacket Diary is now available for the iPad, thanks to a collaboration with Adam Rackoff. Check out  a couple videos below, showing off what the app offers.
The Full Metal Jacket Diary is available from iTunes for $9.99. [IndieWire]