'House Of Cards' Is Now On Netflix; Watch David Fincher's Pilot Even If You Aren't A Subscriber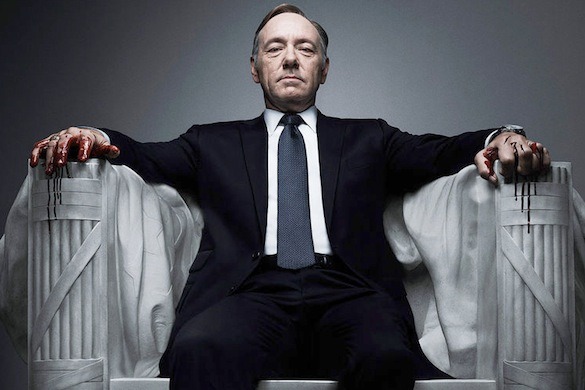 Netflix has a lot invested in House of Cards, the political drama starring Kevin Spacey. The show which marks the company's first major foray into original programming. Though they've already done some original shows (such as the co-production Lillyhammer), the rental and streaming company spent millions and millions on this remake of a BBC miniseries, outbidding several cable channels and networks. Today, House of Cards finally hits the service with all 13 episodes available for your viewing pleasure.
Netflix has so much invested, in fact, they've made the pilot episode available to everyone for free — subscriber or not. The hope is to suck you in with the David Fincher-directed episode, so you'll subscribe to the service to see the rest of the episodes.
To see House of Cards, whether or not you're a subscriber, click here. And check back later next week for more thoughts on this groundbreaking series.
Ruthless and cunning, Congressman Francis Underwood (Oscar® winner Kevin Spacey) and his wife Claire (Robin Wright) stop at nothing to conquer everything. This wicked political drama penetrates the shadowy world of greed, sex, and corruption in modern D.C. Kate Mara ("American Horror Story") and Corey Stoll ("Midnight in Paris") costar in the first original series from David Fincher ("The Social Network") and Beau Willimon ("The Ides of March").