New Image: Amy Adams As Lois Lane In 'Man Of Steel'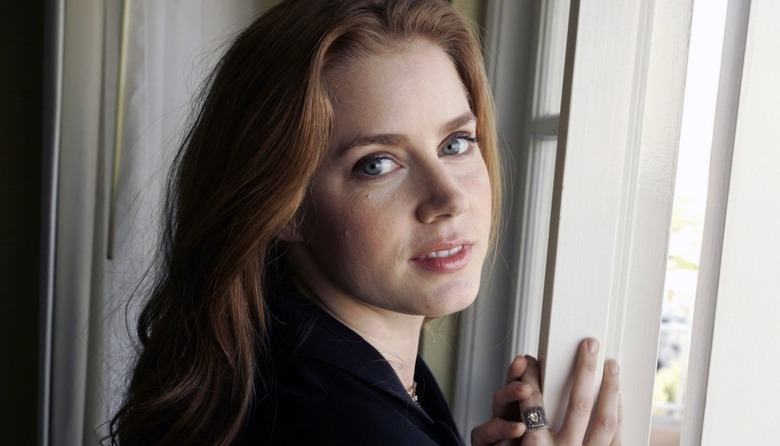 We've had ample opportunity to pore over photos of Henry Cavill as Zack Snyder's Man of Steel, exhaustively analyzing his new costume and chiseled Kryptonian jaw from every angle. Today, however, it's his gal pal Lois Lane (Amy Adams) who gets to take a turn in the spotlight. Though we've already gotten a peek at the character in the Man of Steel trailers, a new photo offers a much better chance to see the four-time Oscar nominated Adams at work. Check it out after the jump.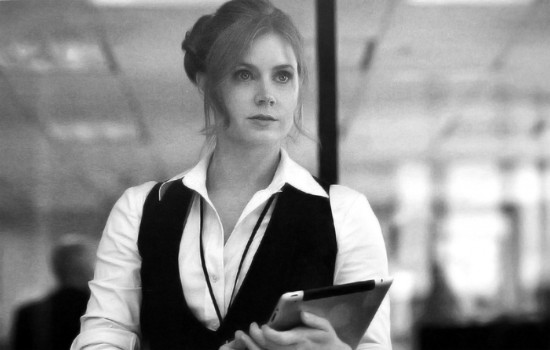 In any case, the new image doesn't reveal much in the way of new plot detail, unless you were dying to know whether the Daily Planet is Team Mac or Team PC. (The former, it turns out.) Still, it gets across the same serious, grown-up feel we've gotten from the trailers, and Adams looks just as tough as you'd want Lois to be. The very versatile actress has demonstrated an ability to convey both sweetness and strength, and hopefully that's exactly what she'll bring to Man of Steel.
Cavill and Adams are part of a star-studded cast that also includes Kevin Costner and Diane Lane as the Kents, Russell Crowe as Jor-El, Michael Shannon as General Zod, and Laurence Fishburne as Perry White, along with Antje Traue, Ayelet Zurer, and Christopher Meloni. David S. Goyer wrote the script. Man of Steel lands in 2D, 3D, and IMAX on June 14.
As for Adams, she could get her big day in the sun on February 24, when the 2013 Academy Award winners are announced. She's up for Best Supporting Actress for the fourth time in less than ten years, this time thanks to her role in The Master.