JJ Abrams Will Produce 'Star Trek 3'; 2015 Not Locked For 'Star Wars VII'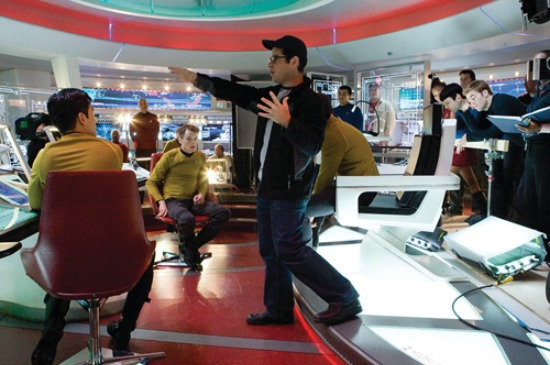 Perhaps the biggest entertainment news to come out of last week was the announcement of J.J. Abrams as the director of Star Wars Episode VII, after months of rumor and speculation. But as excited as fans were to hear the news, it raised a few questions as well.
First and foremost is what this means for the future of Star Trek. His involvement in Star Wars would seem to complicate his involvement in future Star Trek installments, if not preempt it altogether. Then there's the matter of his busy schedule. Abrams had enough on his plate even before the Episode II hiring was announced, so that targeted 2015 release date could prove difficult to hit. As of now, it looks like the answers are that Abrams will produce the next Star Trek — and that there's no promise Episode VII will hit in 2015 after all. Hit the jump to keep reading.
Although Moore wouldn't rule out the possibility of Abrams directing the next Star Trek, realistically, it seems much more likely he'll hand the reins to someone else. The LAT speculates that one of Abrams' frequent associates could get the job, such as Damon Lindelof, Roberto Orci, Alex Kurtzman, or Matt Reeves. It'll likely be some time before we find out for certain, though, as Star Trek Into Darkness isn't even hitting theaters until May 17.
As for when he'll have time to help out with Star Trek and Mission: Impossible while also delivering a new Star Wars movie, THR reports that Abrams hasn't actually committed to the previously announced 2015 date yet. That means the release could still be pushed back if necessary, and considering Abrams' schedule it very well may be. In addition to his two Paramount franchises, Abrams is also involved with several TV pilots in consideration for the 2013 fall season.