Watch Behind The Scenes Footage From Terry Gilliam's 'The Zero Theorem'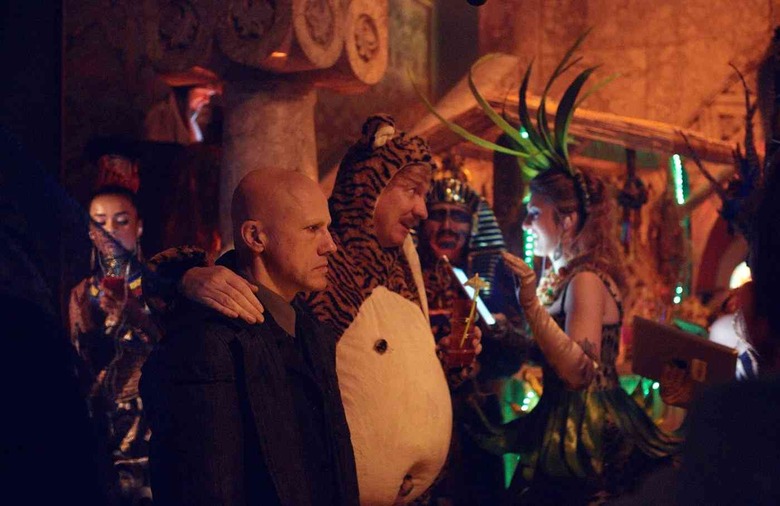 While we wait for Terry Gilliam's new film The Zero Theorem to hit theaters in the US (which will happen... sometime) we've got a few new tidbits for you to check out. One is a "making-of" featurette on that film, showing some of the means with which Gilliam, his crew, and stars Christoph Waltz, Melanie Thierry, Lucas Hedges, Ben Whishaw, Tilda Swinton, David Thewlis, and Matt Damon brought the story's weird vision to life.
Even as that movie moves towards theaters, Gilliam is really going back to shoot The Man Who Killed Don Quixote once more. He's scorned the idea of using Kickstarter to finance the film when asked about such an idea in the past, but now seems to be more open to the process. Quotes on that are below, too.
First let's hit Don Quixote. Gilliam was talking to Swedish outlet Moviezine, and seemed to say that Kickstarter could now be an option for the revived project. The loosely translated quotes below are via The Playlist:
I've met the man behind 'Veronica Mars,'  and he says he can [raise] more money for 'Don Quixote.' I have long avoided the idea of ??crowdfunding, but I think the main thing now is just to get it done so I can move on with my life.
That's far from a "here's my Kickstarter page!" announcement, but at this point I'd love to see Gilliam get Quixote out of his system, too, so he can really move on. Whatever it'll take to make that happen is something I'm game to see happen.
Meanwhile, here's the Zero Theorem featurette:
The Zero Theorem still has no US release date, sadly.
An eccentric and reclusive computer genius plagued with existential angst works on a mysterious project aimed at discovering the purpose of existence – or the lack thereof -once and for all. However, it is only once he experiences the power of love and desire that he is able to understand his very reason for being.