Rumor: Is 'Man Of Steel's Jimmy Olsen A Woman?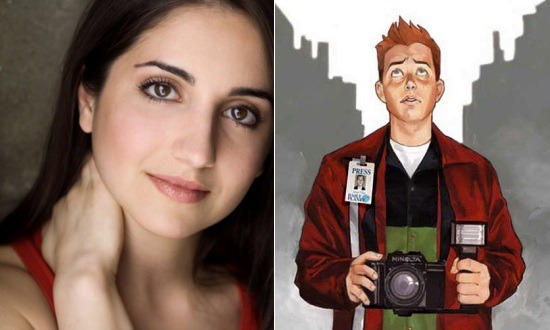 When Man of Steel hits this summer, it'll feature several classic characters from the Superman canon: Ma and Pa Kent, General Zod, Jor-El, Lois Lane, Perry White, and of course, Superman himself. But some of those faces may look more familiar than others.
While Henry Cavill looks like a textbook Clark Kent, the new Jimmy Olsen may not be at all like the Jimmy Olsens we've seen in the past. In fact, he might not be Jimmy Olsen at all. Instead, a new rumor making the rounds suggests that Man of Steel has turned Jimmy Olsen into Jenny Olsen, with actress Rebecca Buller in the role. Hit the jump to keep reading.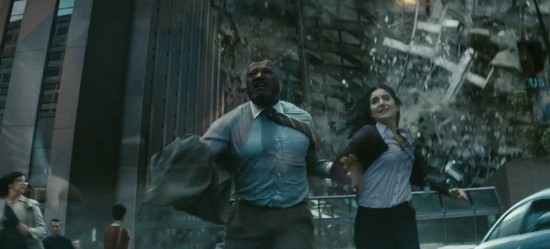 Or check out the scene for yourself around the 1:53 mark:
It's worth pointing out, too, that director Zack Snyder has already shown a willingness to make unconventional casting choices with this movie. Amy Adams, who plays Lois Lane, caused a bit of a stir when she stepped out in red hair instead of the more traditional brown. More drastically, the selection of Fishburne as Perry attracted some attention because the character has typically been portrayed as caucasian across comic books, television shows, cartoons, and films.
No doubt some purists are already grumbling about the gender switch, but I like the idea of a fresh take on Jimmy. Female characters are woefully underrepresented in comic book movies, especially if they're not playing love interests or maternal figures, so this seems like a nice way to mix up the cast. What do you think?
Also starring Kevin Costner, Diane Lane, Russell Crowe, and Michael Shannon, Man of Steel opens June 14.