'Mobius' Trailer: Jean Dujardin Will Hook Up With Cécile De France Even If It Kills Him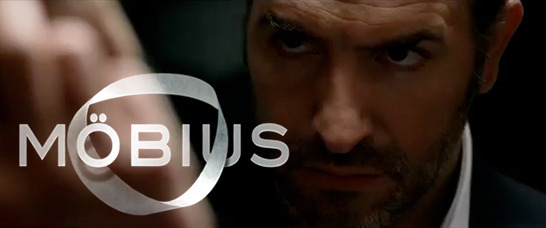 The subtitles here are in French, so this trailer won't give you many of the core plot details of the French thriller Mobius, but you'll definitely be able to latch on to the film's tone and catch a glimpse of the cast at work. The big draw here for some will be Jean Dujardin, last seen in his Oscar-winning turn in The Artist. But for me, it's Cécile de France, who has been brutal in Haute Tension and simultaneously tough and tender in The Kid With a Bike.
Mobius was both written and directed by French filmmaker Eric Rochant (Love Without Pity, Long Live the Republic) and looks like a straight-up thriller with a potentially good mix of modern look and classic tone.
The film opens in France next month but doesn't have a US date yet. Möbius also features Tim Roth and Émilie Dequenne.
Moïse, the leader of an elite FSB (ex-KGB) unit, is in London on the trail of a powerful oligarch suspected of money laundering. His team bullies Alice, a smart young trader operating way over her limit, into working for Moïse. Alice soon realizes the potential for profit in playing both sides so everybody wins, but Moïse becomes convinced she will blow her cover and put her life in danger. He decides to do what no spymaster should ever do – make direct contact with his agent. An innocent first meeting soon develops into a passionate affair that will change their lives forever, just not in the way they expected.