Joseph Gordon-Levitt Added To Race For Lead Role In 'Guardians Of The Galaxy'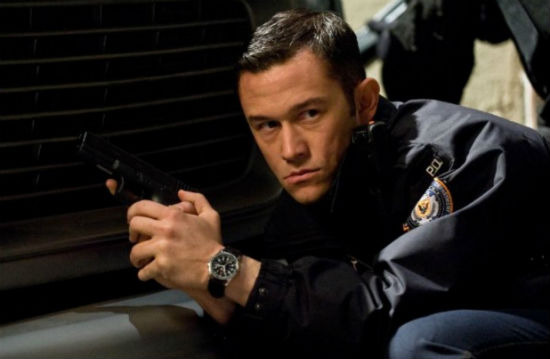 Holy Starlord, Batman! It seems the actor most people picked to don the cape and cowl over in the DC Universe might get stolen by Marvel. Deadline reports Joseph Gordon-Levitt is "in the mix" for the lead role of Peter Quill in James Gunn's Guardians of the Galaxy. He joins a short list that's believed to include front-runners Jim Sturgess and Zachary Levi among others.
What does this mean about his rumored connection to future Batman and Justice League movies? Read much more after the jump.
According to Deadline, not only is Gordon-Levitt in the mix, there's a small possibility he might have already been offered the role. It would be a huge surprise after a full month of speculation regarding other young actors like Joel Edgerton (Warrior), Jack Huston (Boardwalk Empire), Jim Sturgess (Cloud Atlas), Lee Pace (Lincoln), Eddie Redmayne (Les Miserables), and Zachary Levi (Chuck). Several of those guys have screentested and publicly come out to say they'd love the role as an American astronaut who ends up in space and as the head of this cosmic superteam.
Of course, the most interesting thing about Gordon-Levitt being in the mix is his connection to Batman. By now, we've all seen The Dark Knight Rises and how the ending of that film teases the possibility of the actor returning to the role. We've even had high placed sources say he could appear as the character this year. This news, though, throws a huge monkey wrench in that. Even if he isn't cast in Guardians, if he's being considered, it makes that connection to Justice League/Batman seem weaker than ever. If that was truly in the cards, would Gordon-Levitt even answer the phone about another starring superhero role?
James Gunn, who is re-writing and directing Guardians, came out to say the latest casting news, regarding Sturgess and Levi, was inaccurate and maybe he was referring to Gordon-Levitt. We'll likely find out soon as the film will most certainly start filming later this year.
Do you think Gordon-Levitt would be a good Starlord? Do you agree this puts his Batman future in question?