Germain's Top 10 Most Anticipated Films Of 2013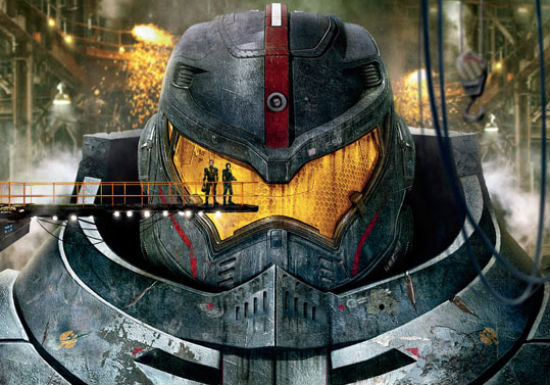 Anyone who considers the number thirteen unlucky obviously hasn't looked at the upcoming film schedule. 2013 looks like a movie lovers dream with a huge bevy of different sci-fi films for us to enjoy, major superhero films, sequels we didn't think we see, classic novels being adapted, prequels to great movies, true stories told and so much more.
Yes, 2013 is looking promising and with 2012 just about over, I'm proud to present my top ten anticipated films of 2013.
First up, some honorable mentions: Gravity, 42, Man of Steel, Fast and Furious 6, Iron Man 3, Thor: The Dark World, Rush, Saving Mr. Banks, The Wolf of Wall Street, and Anchorman: The Legend Continues.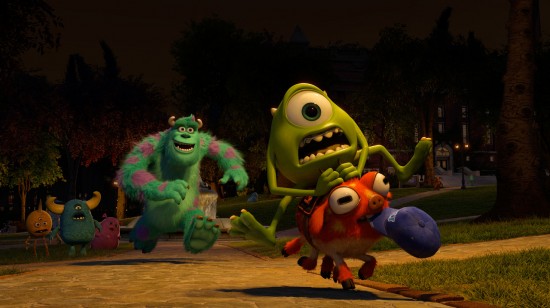 10. Monsters UniversityMonsters University has been described to me as the Pixar version of Revenge of the Nerds. If that isn't exciting enough, it's a new franchise return for the animation company and those turned out exceedingly well. Expectations couldn't be higher for the prequel return of Mike and Sulley. Release date June 21. Watch the trailer here.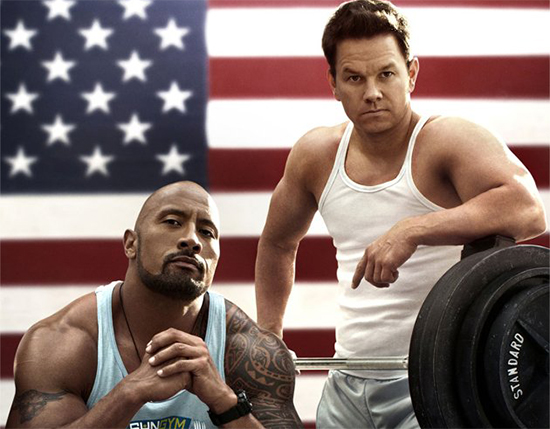 9. Pain and Gain
Without question or competition, my favorite Michael Bay movie is the original Bad Boys. A simple, small budget action comedy featuring two charismatic actors with great chemistry getting into all kinds of trouble in Miami. Which is exactly what Pain and Gain seems like it's going to be. If Transformers 4 was out this year, it probably wouldn't make this list. But Bay's return to "low budget" does. Release date: April 26. Watch the trailer here.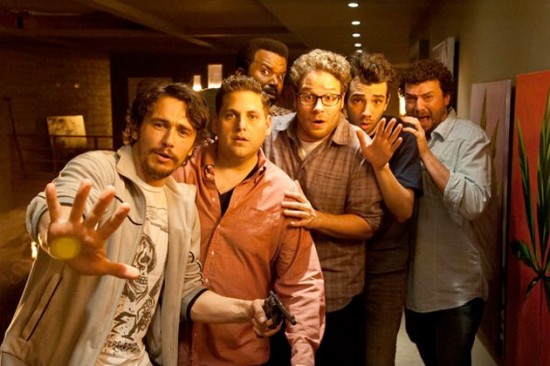 8. This is the End
There are few things I enjoy more than self-reference. And in the realm of self-reference, famous people playing themselves as a**hole versions of themselves is right near the top of the list. So, obviously, I'm super excited for Seth Rogen and Evan Goldberg's directing debuts featuring almost every popular comedic actor in Hollywood, as themselves, at the end of the world. Release date June 14. Watch a teaser here.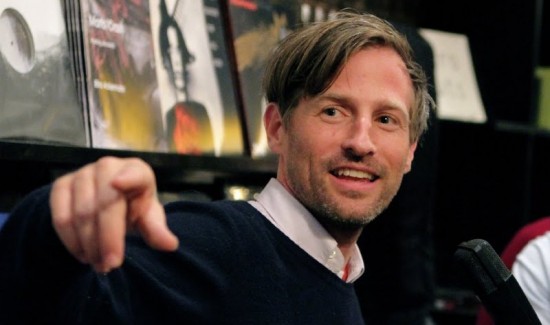 7. Her
Two words (or one name): Spike Jonze. And really, that's enough. The amazing director now has written his first feature about a man (Joaquin Phoenix) who creates a computer that he subsequently falls in love with. With a supporting cast including Amy Adams, Olivia Wilde and Rooney Mara, this one could be very special. Release date TBA.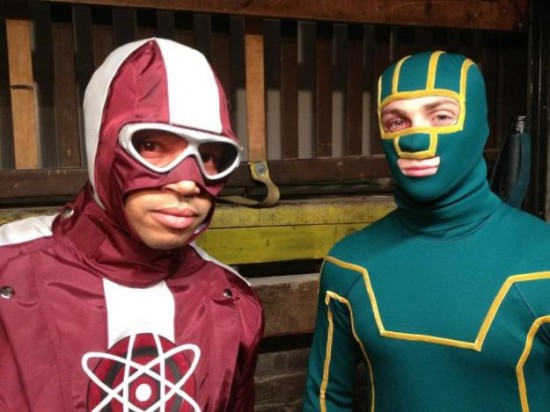 6. Kick-Ass 2
The first Kick-Ass was one of my favorite movies of 2010. Brutal, hilarious, exciting, it combined everything we love about movies into a smart, awesome shell. Amazingly, even with the film not doing so well, we're getting the sequel, which is almost more brutal, hilarious and exciting, if we're to believe what happens in the comic book. The original cast returns, new actors have been added and expectations are high. Release date June 28.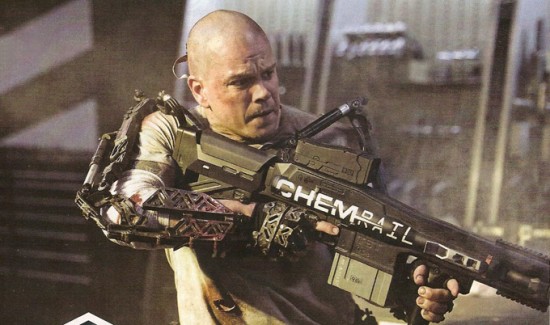 5. Elysium
The sophomore film from the director of District 9 brings with it a lofty set of expectations, especially after a sizzle reel blew the roof off the San Diego Comic-Con. Matt Damon becomes a cyborg to infiltrate a space utopia run by Jodie Foster. I can't wait. Release date August 9.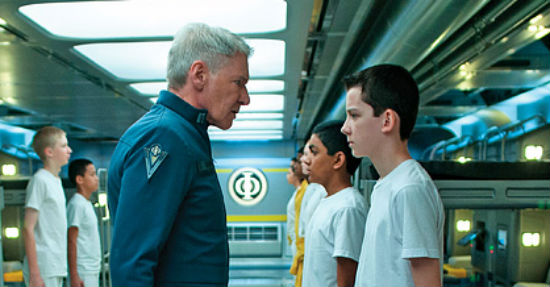 4. Ender's Game
My favorite book of all-time gets adapted with a cast including my favorite actor of all time? Someone pinch me, I must be dreaming. Ender's Game finally makes its big screen debut after years and years of difficulty and, if done well, has the potential to spawn a new franchise. Seeing a young man trained to save humanity in a zero-gravity battle room could be the most exciting thing we see all year. Release date November 1.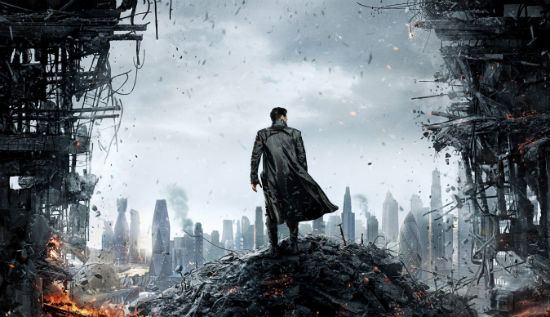 3. Star Trek Into Darkness
J.J. Abrams' first Star Trek is exactly what blockbuster filmmaking should be. With this sequel, the team will try and be exactly what every blockbuster sequel should be. Better, darker and more intriguing than that last one. That obviously have that third part down so now if we can just get the first one we're in for a real treat. Release date May 17. Watch the trailer here.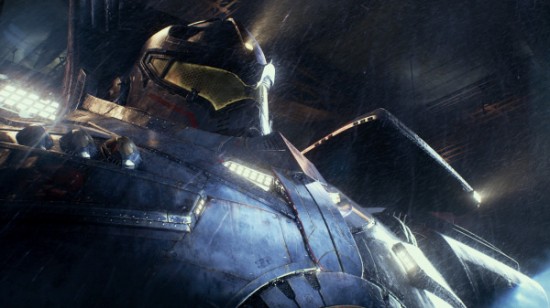 2. Pacific Rim
Guillermo Del Toro, one of our favorite directors, directs his dream movie about a race of huge alien monsters who come to Earth and we defend ourselves with huge robots. It's a fanboy fantasy come to life from one of the most passionate directors around. If he pulls it off, it could be a blockbuster on a James Cameron level. Release date July 12. Watch the trailer here.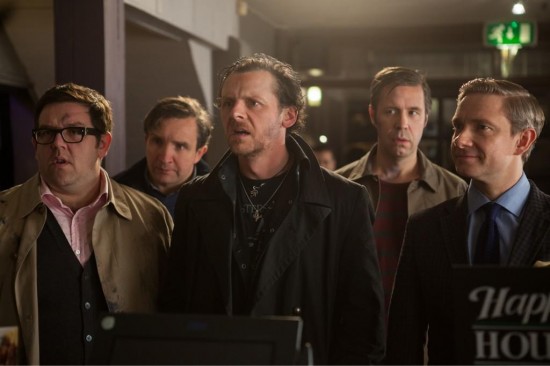 1. The World's End
A surprising choice? Maybe. But here's why The World's End is my most anticipated film of 2013. Until he falters, any Edgar Wright film will have a spot on these lists. Plus, if you remember back to number 8, I love self-reference. The World's End is the third part in an unofficial trilogy that includes Shaun of the Dead and Hot Fuzz, probably the best two recent examples of films that do self-reference right. They do that by peppering in movie jokes with a really great story filled with interesting, relatable characters. Combine those two things with an incredible cast that returns Nick Frost and co-writer Simon Pegg along with Martin Freeman, Paddy Considine, Eddie Marsan and Rosamund Pike and you've got the movie that not only am I most excited to see in 2013, it has the potential to be among its best. Release date October 25.