'John Dies At The End' Red Band Trailer: A Cult Classic In The Making With All The Gory Trimmings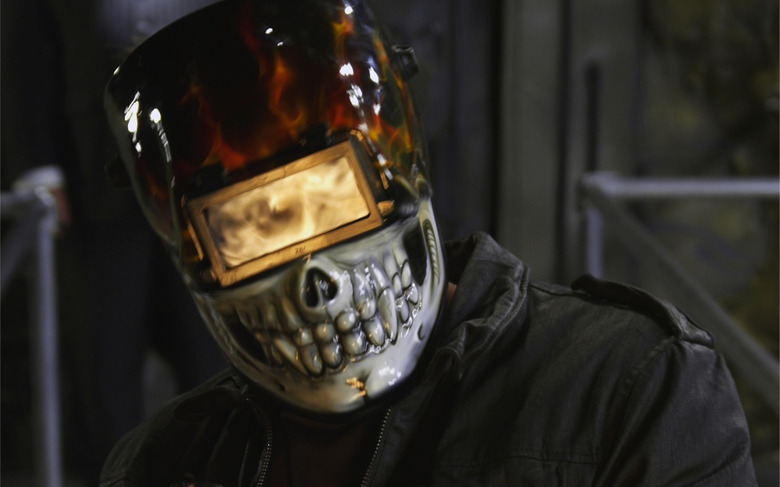 There's no denying that Don Coscarelli's latest film, John Dies at the End, is destined to be a cult classic. It's filled with the kind of off-beat, funny, violent and weird stuff that plays like gangbusters at midnight screenings, or when seen with a bunch of friends at home. Based on a novel by David Wong, the film stars Chase Williamson and Rob Mayes as two friends experiencing an existential, monster-filled adventure to save the world, all set off by a futuristic drug. Paul Giamatti, Clancy Brown and Doug Jones pop up, too.
John Dies at the End opens on demand December 27, and is in theaters January 25. You can get a sense of what's in store right now by checking out the red-band trailer below. 
Thanks to IGN for this trailer. As a red-band edit, it has some NSFW stuff.
You can read my full review of the film here and some more about it below. What do you think of the trailer?
In JOHN DIES AT THE END, it's all about the Soy Sauce, a drug that promises an out-of-body experience with each hit. Users drift across time and dimensions. But some who come back are no longer human. Suddenly a silent otherworldly invasion is underway, and mankind needs a hero. What it gets instead is John (Rob Mayes)and David (Chase Williamson), a pair of college dropouts who can barely hold down jobs. Can these two stop the oncoming horror in time to save humanity? No. No, they can't.
Adapted from David Wong's audacious trans-genre horror novel, JOHN DIES AT THE END is written and directed by Don Coscarelli (BUBBA HO-TEP) and also stars Clancy Brown, Glynn Turman and Paul Giamatti.