Martin Scorsese Directing Bill Clinton Documentary For HBO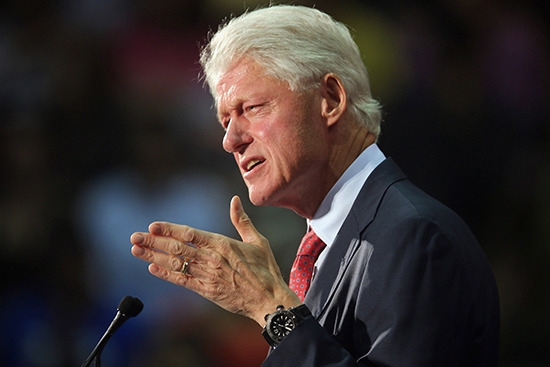 The partnership between HBO and director Martin Scorsese is taking another step forward, as Scorsese has now set his sights on a new documentary for the premium channel: he'll cover the life of former President Bill Clinton in a film that covers Clinton's dual Presidential terms and his work after leaving the country's highest office. The documentary will be made with the full blessing of and participation from the subject.
Most of the info on the film comes from official press statements from various involved parties. Scorsese said,
A towering figure who remains a major voice in world issues, President Clinton continues to shape the political dialogue both here and around the world. Through intimate conversations, I hope to provide greater insight into this transcendent figure.
HBO announced the film, and said via Twitter,
The doc marks the 4th Scorsese collaboration with #HBO (Public Speaking, George Harrison: Living in the Material World and #BoardwalkEmpire)

— HBO (@HBO) December 17, 2012
Finally, Clinton said in a statement,
I am pleased that legendary director Martin Scorsese and HBO have agreed to do this film. I look forward to sharing my perspective on my years as President, and my work in the years since, with HBO's audience.
While the tone of these quotes doesn't suggest that we can expect a particularly critical film to come out of this, it could still generate a valuable portrait of Clinton, in the mold of Scorsese's film about George Harrison, Living in the Material World.