'Monsters University' Banners Show Off A Fraternity Monster, And A Familiar Face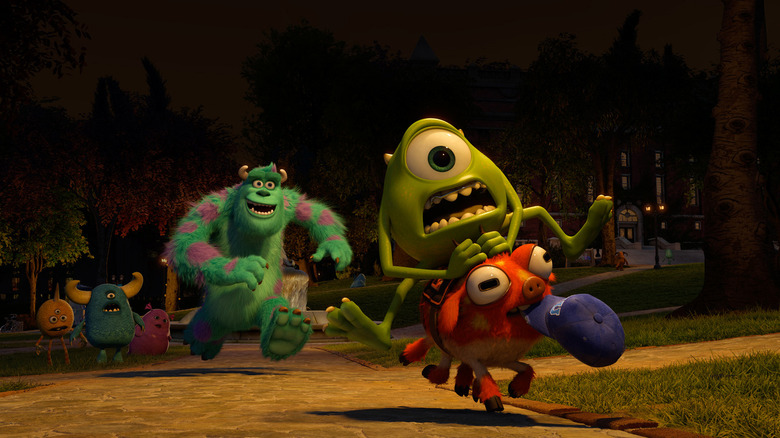 The 3D version of Monsters, Inc. opens this week, and Disney has been using the imminent release as a reason to dole out new images from the upcoming prequel, Monsters University, which will be in theaters next summer. The latest images include a look at a supporting monster from the original film who shows up as a young frightener in the prequel, and we'll pass along a couple other recent shots, too. 
From the official Disney Tumblr comes the shot of Mike riding a strange little bug-eyed beast, and then Bleeding Cool pointed us towards the banners that show, on the right, a bespectacled Randall J. Boggs, along with a big frat monster that could have come right out of this world's version of Revenge of the Nerds. In addition, the gallery features two images from Entertainment Weekly that you might have missed.
Monsters University opens in 3D and 2D on June 21, 2013. The film features Billy Crystal, John Goodman, Steve Buscemi, Dave Foley, Julia Sweeney, Joel Murray and Peter Sohn.
Mike Wazowski and James P. Sullivan are an inseparable pair, but that wasn't always the case. From the moment these two mismatched monsters met they couldn't stand each other. Monsters University unlocks the door to how Mike and Sulley overcame their differences and became the best of friends.