Has Joseph Gordon-Levitt Been Cast As Batman In 'Justice League,' Or Even 'Man Of Steel'? [Updated]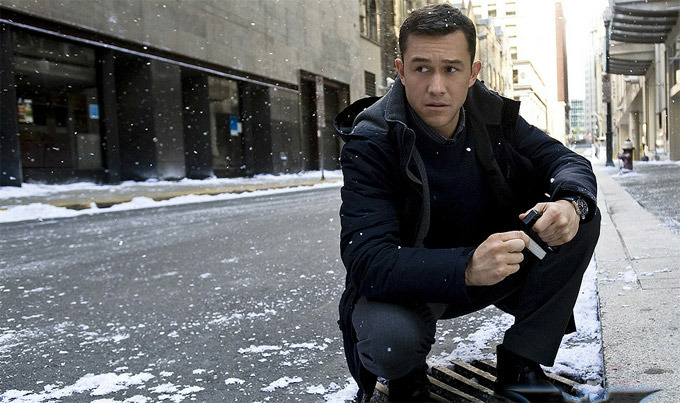 (Spoilers for The Dark Knight Rises follow.)
Christian Bale may have completed his arc as Batman with The Dark Knight Rises, but the ending of the trilogy left the door open for Joseph Gordon-Levitt to take over as the Caped Crusader. Now, it looks like that's exactly what's about to happen.
A new report indicates that Gordon-Levitt will "absolutely" appear in the planned Justice League as the new Batman — and in fact, may even appear as the character as early as next year's Man of Steel. More details after the jump.
Update: The actors reps told Hollywood.com that the story is untrue. Wouldn't be the first time a story like this has been denied by official sources, only to turn out to be true. (See also the nature of JGL's role in The Dark Knight Rises.) So stay tuned for more detail. For now, the original text of this story is below.
The info comes from HitFix's Drew McWeeny, who got word from inside sources. The site's generally pretty reliable with scoops, but as Warner Bros. has not verified the casting at this time, we'll caution you to take it with a grain of salt.
Apparently, Gordon-Levitt's casting came about when speculation about his TDKR character John Blake and the future of the Batman franchise led to conversation, which then led to a more solid plan. The news doesn't come entirely as a shock, since TDKR set up Gordon-Levitt/Blake as the successor to Bale and Bruce Wayne. But with so few confirmed details about Justice League at this point, it's still interesting to get an inkling of where WB wants to go with it.
Perhaps the larger surprise is how soon we may get to see Gordon-Levitt don the Bat-suit. McWeeny reports that Gordon-Levitt could play the character well before 2015's Justice League, perhaps even in Zack Snyder's Man of Steel next summer.
Mind you, a Man of Steel cameo isn't actually confirmed, but signs point to something happening before 2015. According to McWeeney, deals are being made with Gordon-Levitt and possibly one of his TDKR co-stars, despite the fact that shooting on Justice League won't start for a while yet. Not to mention, it'd make sense if WB's picked up any tips from watching the way Marvel set up their cinematic universe in the run-up to The Avengers.