More 'The Dark Knight Rises' Blu-Ray Extras Including Behind The Scenes Photos And Videos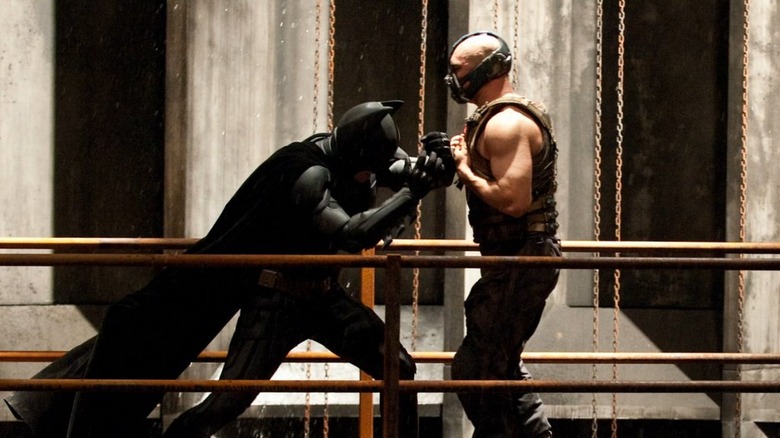 The Blu-ray for Christopher Nolan's The Dark Knight Rises is mere days away and, with its imminent arrival, the lid has been blown off the once-secretive production. Tons of behind the scenes photos and videos have been pouring online, showing stars Christian Bale, Tom Hardy, Anne Hathaway and more making the final Batman film. There are even interviews with crew members and more, all to help promote the disc which hits shelves December 4.
After the jump, we've pulled together some of the better material currently available including images from the Bane vs. Batman fight, videos focusing on the football explosion, Catwoman, Tom Hardy's transformation and more. 
The Digital Spy has some great content, including a 13-minute featurette on the film which you can watch here. They also spoke to Chris Corbould, one of the Oscar-winning special effects men behind the film, who revealead that he pitched Christopher Nolan on the idea of a Batboat, but Nolan didn't find it impressive enough for the final film in the series. Read more about that at the above link and watch the interview below.
Next up, Comic Book Movie posted 45 (?!) images from the Bane vs. Batman sewer fight in the film. Here's the embed of their gallery:
MSN posted this video talking about the effects going into the destruction of Heinz Field, aka, the home of the Gotham Rogues.
The Sun focused on Tom Hardy's transformation into Bane in the below video.
Finally, Batman News posted a video on Anne Hathaway's turn as Catwoman.