Final 'Killing Them Softly' Trailer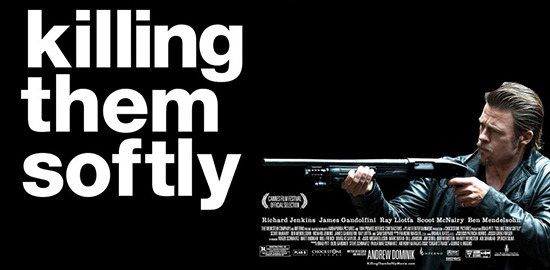 I know that you haven't forgotten about Killing Them Softly, the new film from The Assassination of Jesse James director Andrew Dominik and star Brad Pitt. But just in case the November 30 release was in danger of slipping your mind, here's one last trailer to act as a reminder.
There's some new footage in here as the trailer traces the outline of a story in which Pitt plays a nuanced mob hitman who tracks Scoot McNairy and Ben Mendelsohn after they rob a mob-backed poker game. The whole thing has Dominik's great touch, and the supporting cast, featuring the likes of Richard Jenkins and James Gandolfini, still looks great. Don't expect this one to be your typical mob revenge movie, but if the cast and concept that come across here are appealing, you'll probably be in good shape when the film opens in just over a week.
[IGN]