'Insidious Chapter 2' To Open August 30, 2013; Original Cast And Filmmakers Returning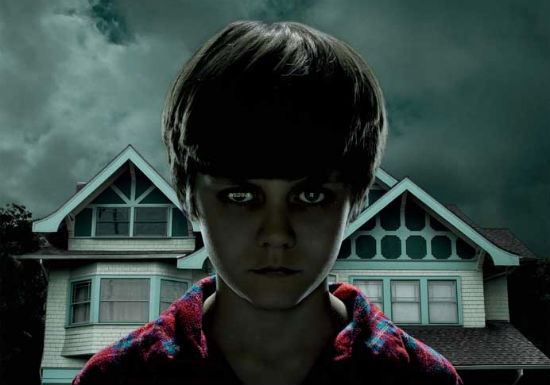 James Wan's low-budget smash hit Insidious was not only scary, it was a sure-fire conversation starter. Starring Patrick Wilson and Rose Byrne as two parents whose son loses himself in a spiritual other world called The Further, the movie cost only $1.5 million and ended up grossing nearly $100 million, meaning lots of people walked out dying to know what happens next. Answers are now going to be offered up.
Insidious Chapter 2 will once again be written by Leigh Whannell, directed by James Wan, and star Patrick Wilson, Rose Byrne, Lin Shaye and Ty Simpkins. It starts production in January aimed at an August 30, 2013 release date. After the jump, read more about the film and some possibilities of where it could go.
Deadline was among the sites to first report the greenlight on this picture, which has been expected to happen for about a year.
There's no news on where plot of the sequel will entail but, even the casting and title provide a few hints. One non-spoiler hypothesis is that calling it "Chapter 2" obviously opens up the world for additional sequels, meaning the story could easily go backward or forward. Now a quick spoiler detour before coming back.
BEGIN SPOILERS 
At the end of the first Insidious, while the parents saved their son, it was revealed that Patrick Wilson's character had a much deeper, darker secret. He may or may not have been possessed the entire time but a creepy old woman from The Further. Either way, that lady definitely possesses him at the end and kills Lin Shaye's character. Her return then becomes a close meaning either there will be flashback or, more than likely, she'll be some kind of present or projection in The Further. The biggest question, however, becomes how will Rose Byrne's character deal with her husband, and maybe even her son, being changed for the worse after the events of the first film.
END SPOILERS
I haven't seen the first Insidious in well over a year but, at the time, I exchanged several long emails over multiple days with a friend of mine about different interpretations of the ending. Reading them back, they're so detail specific, I barely remember what they refer to. What I do remember though is how excited I was to discuss the film and try and interpret its secrets. The fact that we have this sequel coming is sure to just add more heat to the discussion.
Are you excited for Insidious Chapter 2?