Dane DeHaan, Brady Corbet, Or Alden Ehrenreich Could Be Harry Osborn In 'The Amazing Spider-Man 2'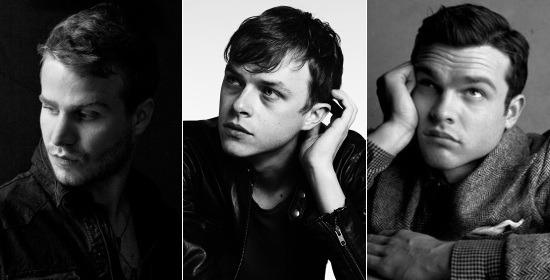 Having already cast Shailene Woodley to play Mary-Jane Watson in The Amazing Spider-Man 2, Marc Webb is getting ready to bring in another familiar character. Harry Osborn, Peter Parker's close friend and eventual nemesis, will reportedly appear in the next installment. While the casting's far from set, a few interesting contenders have already emerged: Brady Corbet (Melancholia), Dane DeHaan (Chronicle), and Alden Ehrenreich (Beautiful Creatures). More details after the jump.
THR describes Webb's Harry as a college kid who becomes friends with Peter Parker (Andrew Garfield). Unless the sequel has Peter heading off to college (which is possible), this suggests Harry's a little older than Peter. In Raimi's films, the character was played by James Franco.
Interestingly, the filmmakers originally envisioned Harry Osborn as a bulky, athletic type. Over the course of development, however, Harry's been transformed into a darker, edgier character. Corbet, DeHaan, and Ehrenreich are said to be in the mix right now, but as the part continues to evolve, other names might enter the fray as well.
Of the three, DeHaan is probably hottest at the moment. He's coming off a good year that saw him starring in Chronicle, Lawless, and Lincoln, and he has Derek Cianfrance's The Place Beyond the Pines and Atom Egoyan's Devil's Knot due out next year. Ehrenreich, who previously starred in Francis Ford Coppola's Tetro and Twixt, will next be seen in Chan-wook Park's Stoker and the YA fantasy Beautiful Creatures. Corbet's recent roles include Melancholia and Martha Marcy May Marlene.
The Amazing Spider-Man 2 is slated for a May 2, 2014 release.