VOTD: Revisit The 'Skyfall' Opening Credits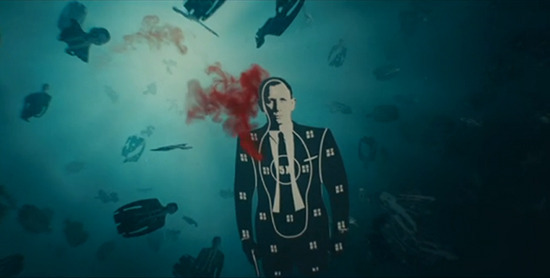 The Bond films have a rich tradition of elaborate opening credits sequence featuring ever-more complex blends of animation, graphics, and film footage. For Skyfall, director Sam Mendes went to Daniel Kleinman, who created a long credits sequence featuring a procession of underwater images, shadow combat, and, naturally, women.
Kleinman has been with Bond since Goldeneye, with the exception of Quantum of Solace, which went to a different design house, MK 12. Here Kleinman does a great job underscoring the simplicity of the movie that follows, melding his own notions and the thematic underpinnings of Skyfall with some of the ideas original Bond title designer Maurice Binder established for the series.
Revisit the Skyfall credits — without any actual credits overlaid — below.