'Side Effects' Trailer: Steven Soderbergh's Last Pre-Retirement Theatrical Film Features An Overmedicated Rooney Mara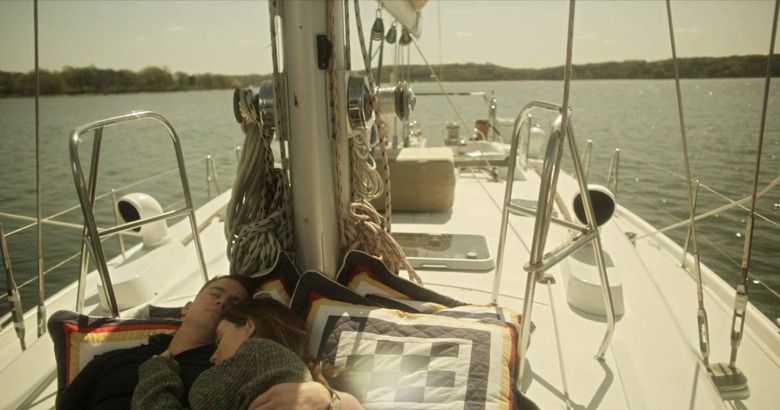 Steven Soderbergh's retirement may be imminent, but over the past couple of years he's been busy as ever. Where most directors might've opened one film between 2011 and 2012, he's released three: Contagion, Haywire, and Magic Mike. Now, for his final (at least for now) act, he has the thriller Side Effects due out early next year, followed by his final effort, Behind the Candelabra.Rooney Mara, in her first post-Dragon Tattoo role, stars as a woman struggling with anxiety over her husband's (Channing Tatum) recent release from prison. She turns to a new brand of anti-depressant, prescribed by a doctor (Jude Law) who apparently harbors a not entirely professional interest in her. Before long, everything is spiraling badly out of control. Watch the trailer after the jump.
It's kind of difficult to tell what's going on in this trailer, but that's a refreshing change of pace after so many promos that give away everything up to and including the ending. It's clear that this is an intense dramatic thriller about the pharmaceutical industry involving some unseemly connections between the four leads (Tatum, Mara, Law, and Catherine Zeta-Jones), and for now that's enough.
If what we've heard about Soderbergh's plans are true, Side Effects will be his last theatrical release. (The Liberace biopic Behind the Candelabra, is a TV movie, coming up on HBO.) On the one hand, it's heartening to see that he's going out with a bang. On the other, Side Effects looks like an all-too-effective reminder of why we'll miss him. Side Effects seems to have a premise that could feel rote in the wrong hands, but Soderbergh can be relied on to give it a fresh perspective.
Side Effects will come to theaters February 8, 2013, where it should make for some nice counter-programming against the latest Nicholas Sparks weepie.