Kevin Smith-Produced Horror 'Miss December' Hits VOD November 1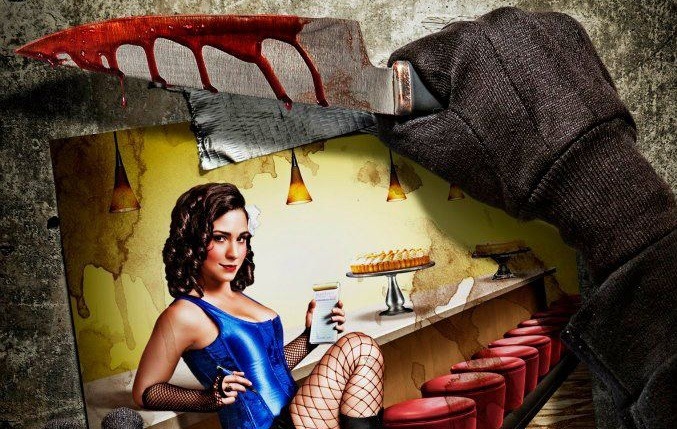 Kevin Smith doesn't have a lot of directorial efforts on his upcoming slate — in fact, he says he's retiring from directing — but as a producer he's keeping very busy indeed. One of the projects coming up for his Smodcast Pictures label is Miss December, formerly known as Calendar Girl, which is due out later this week.
The Derek Lindeman-directed film explores the horrific side of romance, or perhaps it's the romantic side of horror, through the tale of a serial killer who's been picking off one woman per month. Waitress Ari (Jensen Bucher) becomes convinced she'll be the next and last victim, and in an odd twist, becomes infatuated with her deadly secret admirer. Brian O'Haloran (Clerks), Corbin Bernsen, and Gilbert Gottfried also star. Check out the trailer and get details on the release after the jump.
Like the last Smodcast release we wrote up, Alter Egos, this seems like an interesting spin on a familiar genre. In that case, it was a superhero movie about low self-esteem and identity crises. In the case of Miss December, it's a horror in which the lovelorn potential victim seems nuttier than the serial killer himself. There might also be a bigger message here about the pathology of romance or the romanticism of death, but it's tough to tell from such a short clip.
Head to the film's Facebook page for more info.
Miss December is a dark romantic comedy about Ari, a young woman whose poor taste in men may be the death of her when she tries to find love with her would-be killer. The elusive Calendar Girl killer has been terrorizing the city of Philadelphia, stalking and killing a different women each month in order to complete his morose calender full of unwilling pin-ups. The year is nearly over, when a taunting letter to the press has Ari convinced that she's destined to be Miss December and she can't help but be a little flattered. Miss December formerly known as Calendar Girl is a fun blend of mystery, horror, and comedy that's all about finding true love in a very inconvenient December.