Bradley Cooper Could Join Emma Stone In Cameron Crowe's Latest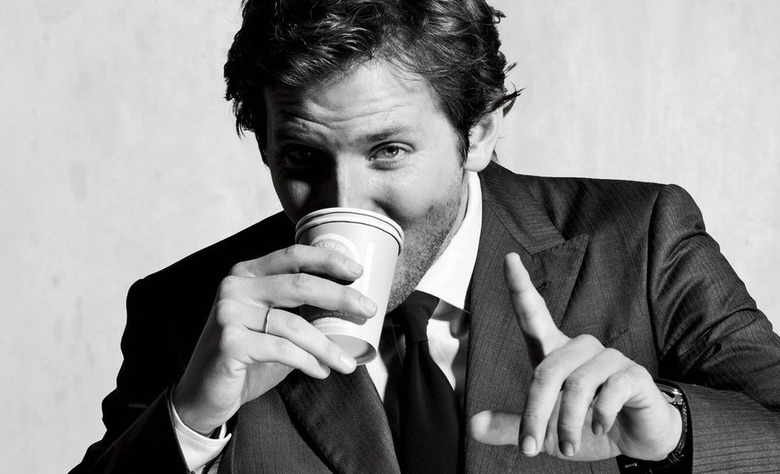 When Bradley Cooper first blipped on the pop culture radar as the loveable friend on J.J. Abrams' Alias, no one could guess the heights to which he'd soar. He's gone from bit player to leading man, blockbuster star and now Oscar-hopeful. And once you've covered all those bases, that's when the coolest of cool filmmakers start to take notice. That's happened to Cooper, as he's in talks to star in the upcoming untitled Cameron Crowe film (which might be called Deep Tiki) opposite Emma Stone. Read more after the jump.
Deadline broke the news of this potential casting, which isn't locked yet but, they "expect there to be [a deal]" soon.
The casting of Cooper opposite Stone does line up with the two lead roles in the film once called Deep Tiki, which was about the following:
A 37-year-old disgraced US weapons consultant named Brian Gilcrest is disliked by most everyone. His only friend is a techie named Jeremy "a super-smart and highly aware computer". As a response to aggression from China, Gilcrest is deployed to a dormant military base in Hawaii to supervise the launch of an advanced spy satellite. Together with the anal and humorless Major Lisa Ng, he must secure the blessings of the native Hawaiian council before the launch. Gilcrest also gets a chance to meet with Tracy, the one love of his life who got away, along with her husband and two kids. On the island he discovers himself.
That description came from a report four years ago but, when this new project was announced with Stone attached, rumor was the script had been radically reworked. Plus, Crowe and Sony have been careful not to refer to the project as "Deep Tiki." So we still aren't sure what the movie is, besides something "reminiscent of past Crowe films Almost Famous and Jerry Maguire." Which could mean anything.
Hopefully we'll hear more about Crowe's latest film soon, but you've got to tip your hat to Cooper, who'll next appear in Silver Linings Playbook (in that aforementioned Oscar-hopeful role) followed by The Hangover Part III next May.