TV Bits: 'Game Of Thrones', 'Arrested Development', 'The Walking Dead', 'Animal Practice', Louis C.K., Brendan Fraser, Andy Samberg, Craig Robinson, And More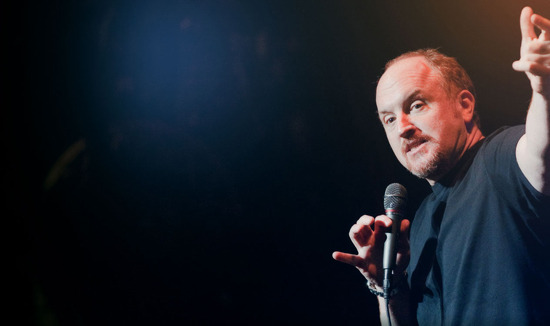 There's a lot of new stuff to get through in today's TV Bits, so let's get right to it. After the jump:
AMC and Dish settle legal dispute; AMC resumes airing on Dish
Why The Walking Dead ended up at AMC instead of HBO or NBC
NBC euthanizes Animal Practice and brings back Whitney
Louis C.K. lines up his Saturday Night Live hosting debut
Taken director Pierre Morel will work on NBC pilot After Hours
Pitch Perfect helmer Jason Moore will direct ABC's Trophy Wife
Brendan Fraser heads to TNT for the drama pilot Legends
Andy Samberg joins Mike Schur and Dan Goor's new comedy
Craig Robinson lands the lead in Greg Daniels' NBC sitcom
Arrested Development re-hires Carl Weathers, gets a documentary
Check out Dany, Ser Jorah, and more on Game of Thrones' Qarth set
If you already have Dish Network, you're probably up on this first bit of news already. But in case you weren't tuned in Sunday night: AMC Networks and Dish Network have finally settled their settled their dispute, which centered on a legal battle over now-defunct AMC subsidiary Voom. All AMC Networks channels — including flagship AMC, IFC, the Sundance Channel, and We TV have resumed airing on Dish. [EW]
These days, it's tough to imagine AMC without The Walking Dead. But way back before the show landed on the channel, HBO and NBC were apparently eyeing the project. The reason neither of them got it? Both networks were interested on the condition that the show tone down the violence. Producer Gale Ann Hurd refused, according to exec producer Greg Nicotero, and the show eventually landed at AMC.
It's a little surprising that HBO would have objected to The Walking Dead's gore, seeing as HBO shows like Game of Thrones don't exactly skimp on the violence. It's even weirder to think of a scrubbed-down broadcast version of the show that would've been on NBC.  [Screen Crush]
Once the wave of series premieres passes, the wave of cancellations is never far behind. One of the first victims of the new season is NBC's Animal Practice, starring Weeds' Justin Kirk and Crystal the monkey from The Hangover Part II. Season 2 of Whitney will take over Animal Practice's old timeslot starting November 14. [Screen Crush]
On a happier note for NBC, Saturday Night Live has just landed one hell of a host. Louis C.K. will make his SNL hosting debut on November 3, with musical guest fun. No, that doesn't make up for the fact that Louie isn't returning until 2014, but it's better than no C.K. at all, right? [THR]
Two directors with recent movie hits are alighting upon the small screen for two upcoming pilots. Pierre Morel, director of the first Taken, is headed to NBC for the drama pilot After Hours. The ensemble series, from writer/producers Gabe Sachs and Jeff Judah, centers around a group of Army doctors who work the night shift together at a San Antonio hospital.
And Jason Moore, whose Pitch Perfect is currently in theaters, has signed on to direct ABC's Trophy Wife. The single-camera comedy from Emily Halpern and Sarah Haskins follows a former party girl who falls into a relationship with a guy who has two horrible ex-wifes and three bratty kids. [Deadline]
Continuing on the topic of upcoming pilots: Brendan Fraser has landed his first regular series gig in TNT's Legends, based on the novel by Robert Littell. Fraser would play a deep-cover operative who dons different personas for each assignment. Doesn't sound like the type of role we usually see him in, but maybe that's a good thing. [Deadline]
Andy Samberg is the latest comedic talent to ditch NBC for Fox. The Saturday Night Live vet has booked the lead in an untitled comedy by Parks & Recreation's Mike Schur and Dan Goor. Samberg's character will be one of an eclectic group of detectives serving at "the very edge of New York City." [Deadline]
Meanwhile, The Office's Craig Robinson (Daryl) is one NBC star who's actually sticking with the Peacock. The actor will re-team with The Office creator Greg Daniels for an untitled comedy about a musician (Robinson) who becomes a middle school music teacher. Once there, he must grapple with weird office politics and sexy single moms. [Deadline]
In the latest bit of "Guess who's returning to Arrested Development" news, Carl Weathers is preparing to get his stew on with another guest-starring stint on the comedy series. Judy Greer, Mae Whitman, Liza Minelli, Henry Winkler, Scott Baio, and Jeff Garlin are among the other former Bluth pals set to come back. [Vulture]
Speaking of Bluth pals: Even within the cult of Arrested Development, it'll be tough to find bigger fans than Neil Lieberman and Jeff Smith. The pair set out in 2007 to create a documentary about the beloved series, complete with interviews with cast, crew, and fans. Watch a trailer below:
The documentary has yet to announce a release date, but keep an eye on their official site for updates. [Screen Crush]
The Mother of Dragons won't return to our screens for another several months, but Emilia Clarke is already back in costume shooting new scenes for Season 3. Get a glimpse below of Clarke and others on the Morocco set, which stands in for Qarth — though these photos give us reason to believe that some of King's Landing will be shot there as well. Be warned that some spoilers follow.
The new photos include our first looks at Nathalie Emmanuel, who plays Missandei, and Dan Hildebrand, who plays Kraznys. Ian McElhinney (Ser Barristan Selmy), Iain Glen (Ser Jorah Mormont), and Ian Beattie (Ser Meryn Trant) can also be seen.