'Live Free Or Die Hard' Writer Takes On 'Dawn Of The Planet Of The Apes'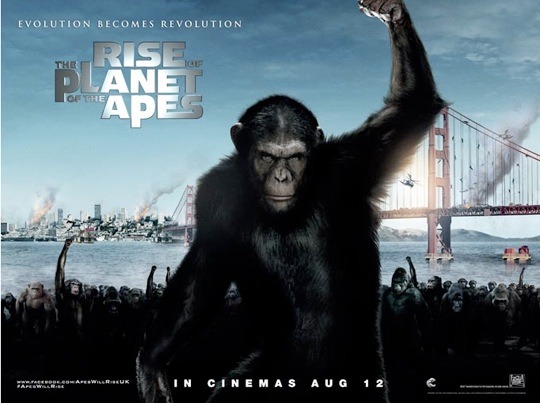 By the time the next Planet of the Apes movie comes out, will it have featured as many screenwriters as there are Apes movies? Dawn of the Planet of the Apes will be the immediate sequel to last year's surprise success Rise of the Planet of the Apes. After Rise director Rupert Wyatt stepped away from the project, citing a hasty production schedule, Cloverfield director Matt Reeves will occupy the director's chair.
And now Mark Bomback, whose credits are seen on X-Men Origins: Wolverine, Total Recall (2012), and Live Free or Die Hard, will pen the latest draft of the script. He's the third writer (or writing team) reported to work on the film, after Rise writers Amanda Silver and Rick Jaffa penned the original draft and Scott Z. Burns (Contagion) was brought on to do additional work.
THR reports that Bomback also did uncredited script work on Rise, so this really represents producer Peter Chernin bringing an experienced name back into the fold. And Bomback has been a go-to guy at Fox, with the Die Hard and Wolverine credits, as well as polish work on The Wolverine and script credit on Tony Scott's final film Unstoppable. He's also working on the 24 feature script.
I do wonder if Burns either didn't end up doing any work on the film, or if his work was discarded when the directorial change took place. Fox, Chernin and Reeves may have gone back to the Silver and Jaffa draft when Reeves came on. (Edit: that seems to be exactly what did happen.) Regardless, we'll see what Bomback does to the script, and we'll have a pretty good idea of how much of the original draft was kept when we see credits for the film as it gets into production.
We know that Andy Serkis is returning to play the hastily-evolved chimp Caesar in Dawn, and that he and the other primates rallied at the end of Rise will push their new society towards a position of dominance, the better to establish the world seen in the original Planet of the Apes.