Is Sam Raimi Really Going To Direct The 'Poltergeist' Remake?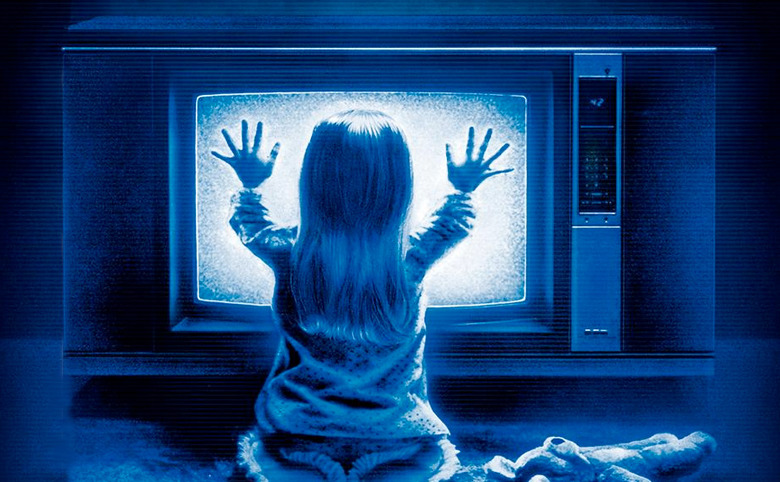 MGM, which is remaking movies left and right, wants to do a new version of Poltergeist. We've known that for some time, and over the past year the story got interesting with news of the involvement of playwright and Rabbit Hole writer David Lindsay-Abaire and then the addition of Sam Raimi. (The former of whom did work on Raimi's later Spider-Man efforts, and also on his Oz: The Great and Powerful.)
Raimi's role was quickly clarified as that of producer rather than director. But a new piece on Lindsay-Abaire suggests that Raimi is directing the film after all.
I'd shrugged off a piece in THR that paraphrased the writer talking about the movie. Here's what THR ran:
His next project is equally unconventional: He's penning the script for a remake of Poltergeist, to be directed by Sam Raimi, who he reveals was originally supposed to direct the big-screen adaptation of his Pulitzer Prize-winning play Rabbit Hole before a scheduling conflict got in the way. (John Cameron Mitchell wound up getting the job.)
That looks like it could be a moment where Scott Feinberg, who wrote the THR piece, just dropped in info about Poltergeist that has been floating around. But Feinberg says Lindsay-Abaire actually said Raimi is directing the film. After HitFix ran a piece on the project today, Feinberg clarified via Twitter:
I don't know about you, but for me the idea of Raimi directing Poltergeist changes things quite a bit. We don't even know what the script entails at this point, so it could be something that many other directors would turn into a compelling project. (We've heard that it features "a family whose house was built on a holy site and whose daughter is taken by ghosts," which is to say: it's Poltergeist.)
But seeing Raimi go to the ghost house again... that's tempting. Especially as this comes right on the heels of the first public — and very successful — reveal of footage from the remake of Raimi's debut feature The Evil Dead. If Raimi can be part of a small cycle of remakes that don't suck, I'd be pretty happy.