Superhero Bits: Iron Man 3, Hellboy 3, Kick-Ass 2, Mark Millar, Dark Knight Rises, Kevin Feige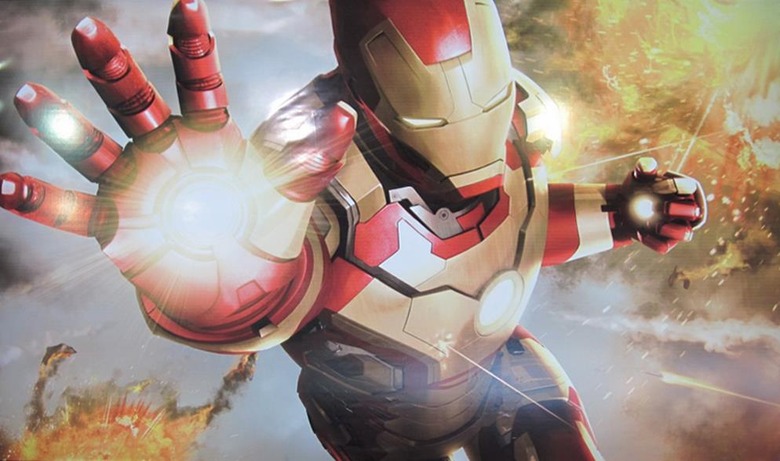 Want to watch Guillermo Del Toro speak for ten minutes including tidbits on Hulk and Hellboy 3? How does the trailer for Iron Man and Hulk: Heroes United look? When does Mark Millar plan on linking Fox's Marvel heroes? What's Marvel Studios President Kevin Feige saying these days? What does the evil car in Kick-Ass 2 look like? Have we seen all the suits from Iron Man 3? How can you take a tour of the floor at New York Comic-Con? Read about all this and more in today's Superhero Bits.
After its announcement last week, now we have the trailer for Iron Man & Hulk: Heroes United via Marvel.
Mark Millar spoke to SFX (via CBM) about his ideas for combining the 20th Century Fox Marvel characters, something the studio wants:
I don't think it's something anyone would want to rush into. Following that Marvel model, we want to establish things first. If you had a Fantastic Four relaunch, and Wolverine and the X-Men were in it, I think it would distract you from the Fantastic Four. You can make people aware that they're existing in the same universe without making it a big crossover movie but it would be an injustice to the Fantastic Four not to make their first movie all about them.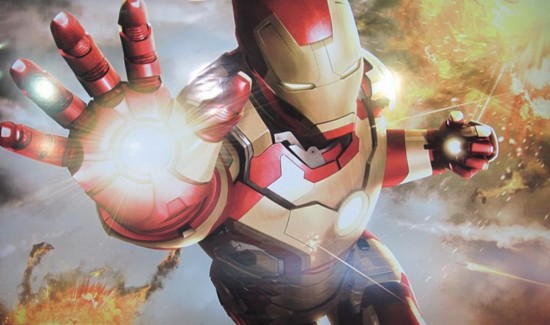 I'm not sure where Comic Book Movie got this promo image from Iron Man 3, but it's awesome. Look at the background.
Speaking of Iron Man 3, Vulture caught up with star James Badge Dale who said his villain is "Loosely based on Coldblood" and we haven't seen his costume yet:
The great thing about my costume in Iron Man is that it's very low-pro.
Check out the trailer for Marvel Heroes, via Superhero Hype.
Legendary old-school comic book artist Marc Swayze passed away at the age of 99.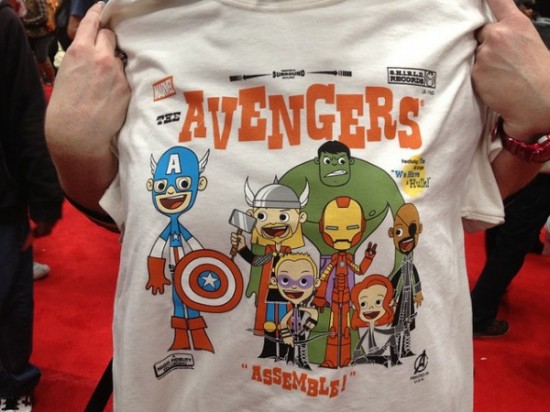 Joey Spiotto's Avengers art made it into t-shirt form and was on sale at New York Comic-Con via Fashionably Geek.
Didn't make it to NYCC this year? Fanboy.com has a tour of the floor as well as a huge cosplay gallery.
Due to the amount of graphics and images included in Superhero Bits, we have to split this post over THREE pages. Click the link above to continue to the second page of Superhero Bits.
Check out this interview with Marvel Studios president Kevin Feige on Stan Lee's World of Heroes channel.
I feel like another site did this before but Cracked.com did a story of five classic Superman stories that prove he was a dick.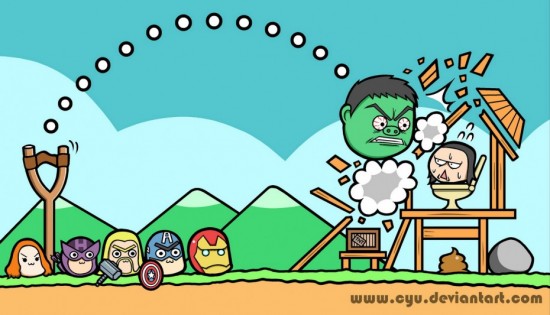 Deviant Artist Cyu did this Avengers Angry Birds mashup, just one of 20 mashups over on ForeverGeek.
Bleeding Cool posted 16 pages of a never before released Art Adams All Star Batman comic book.
Get More:
Geek: Event Coverage, Full Episodes
In MTV's massive interview with Guillermo Del Toro at NYCC, he talks about the Hulk TV show (still waiting for a writer) and updates Hellboy 3 (has idea, needs money).
Due to the amount of graphics and images included in Superhero Bits, we have to split this post over THREE pages. Click the link above to continue to the third page of Superhero Bits.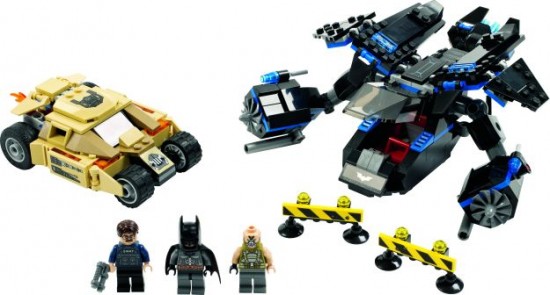 Superhero Hype posted a bunch of newly revealed superhero Legos including this cool Dark Knight Rises set.Agent Coulson is coming back to TV and MTV has 5 possible way.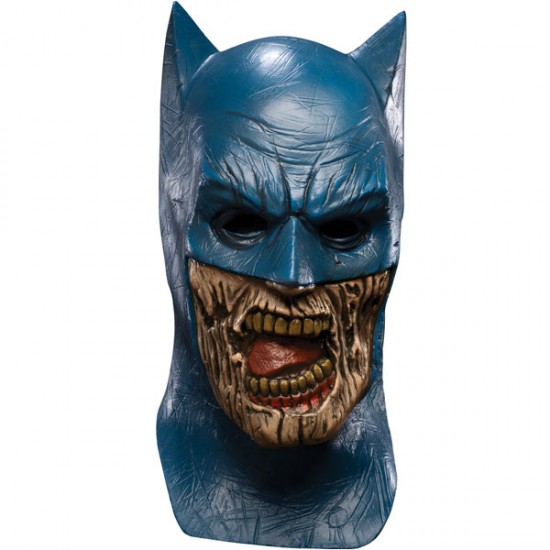 Your Halloween costume is done. Zombie Batman from Neatoshop, via Geek Alerts.
What Culture doesn't want an Avengers vs. X-Men movie to ever happen.
On the Kick-Ass 2 set. Watched 20 edited minutes of the movie today and mind blown. Everyone is awesome. Jeff is doing phenomenal job.

— Millarworld (@mrmarkmillar) October 15, 2012
Mark Millar is tweeting up a storm from the set of Kick-Ass 2. Head there to read more.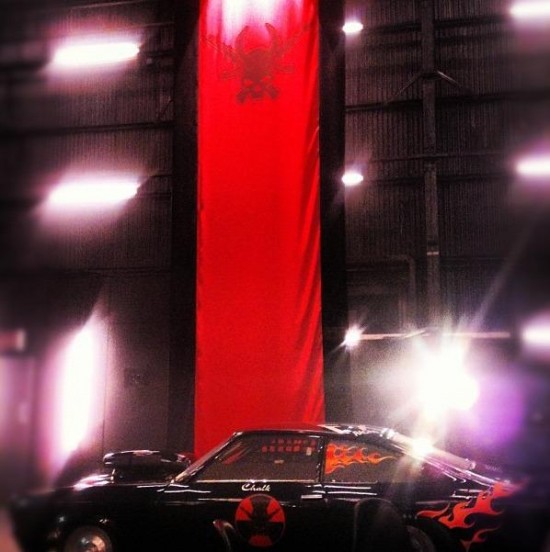 JoBlo pointed out this photo tweeted by Chris Mintz-Plasse of his new car from Kick-Ass 2.