Superhero Bits: The Dark Knight Returns Part 2, Captain America: The Winter Soldier, Kick-Ass 2, Batman, X-Men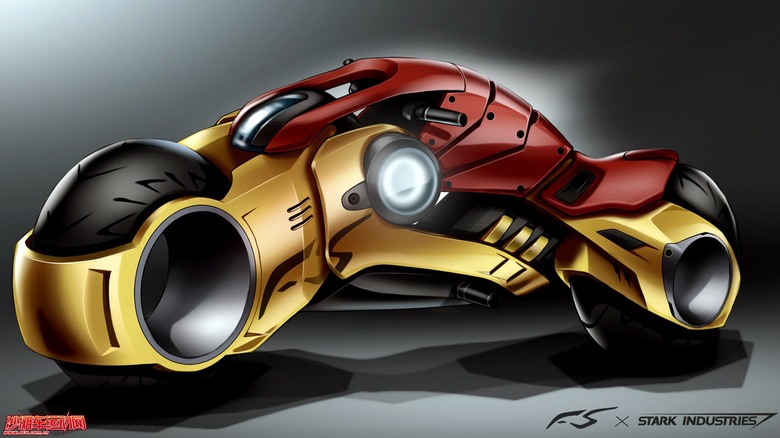 Want to see the first image from The Dark Knight Returns Part 2? Is there a new book that tells the history of Marvel Comics? What does Batman think of Bronies? How is The Dark Knight Rises doing in Blu-ray pre-sales? Was that female casting call for Captain America: The Winter Soldier all it's cracked up to be? Has the director of Kick-Ass 2 spoiled a key scene? And want to see some more exclusives from New York Comic-Con? Read about all this and more in today's Superhero Bits.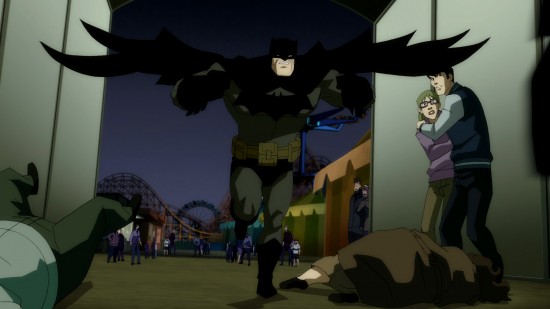 Here's the first image from The Dark Knight Returns Part 2, which will be featured at New York Comic-Con. Read more at Collider.
The Hollywood Reporter did a book review of Marvel Comics: The Untold Story by Sean Howe, which is out soon.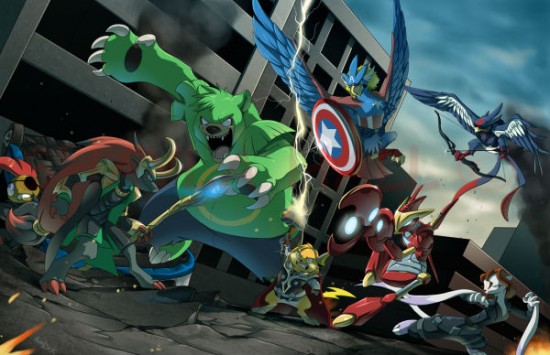 Pokevengers, by Art of Astrozerk, is a cool fan mashup of Pokemon and The Avengers. Thanks to Nerd Approved.
ThinkGeek sells laced boy shorts with superhero themes. Perfect for the nerdy girl in your life.Batman hates Bronies in the video found on Topless Robot.
Unsurprisingly, pre-orders for The Dark Knight Rises are doing quite well according to the HD Room.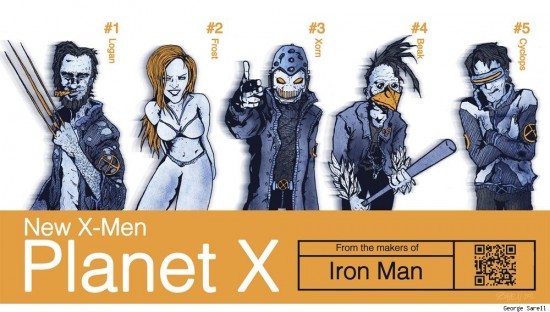 Comics Alliance has a cool post full of superhero art, including this rad X-Men/Trainspotting mashup by George Sarell.Badass Digest believes that recent Captain America: The Winter Soldier casting call might mean more than originally discussed.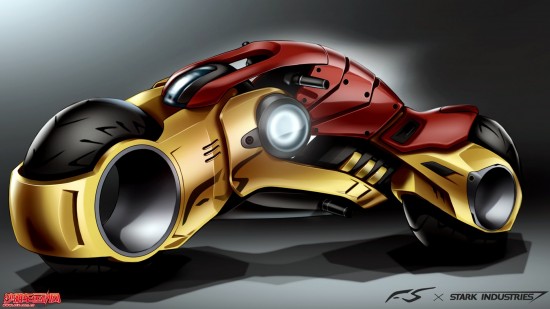 ATV (via GeekTyrant) created this Iron Man inspired Lightcycle.New Yorker film critic David Denby isn't a fan of The Avengers or The Dark Knight Rises. He said as much in an interview with The Wrap (via CBM):
I'm not sure they're creating an adult audience with Batman and 'The Avengers' parts seven, eight, nine and 10. After five sequels, I'm not sure there will be any interest in seeing a man and woman talking at a table, which may be the most exciting kind of drama, but you have to cultivate a taste for that kind of complexity.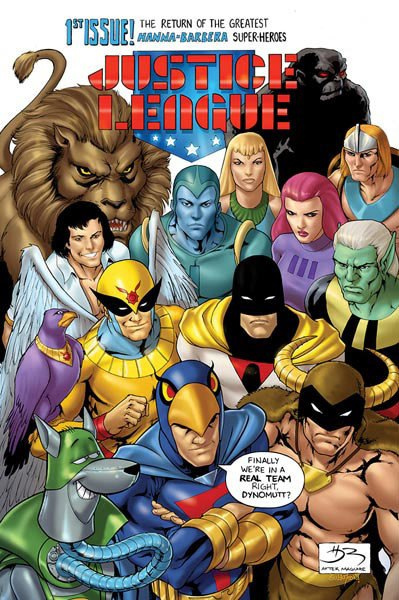 Daniel HDR did this exclusive Justice League/Hanna Barbara mash up for New York Comic-Con. Read more at ToysRevil.
THE NEXT PAGE HAS A SPOILER FOR KICK-ASS 2
Due to the amount of graphics and images included in Superhero Bits, we have to split this post over TWO pages. Click the link above to continue to the second page of Superhero Bits.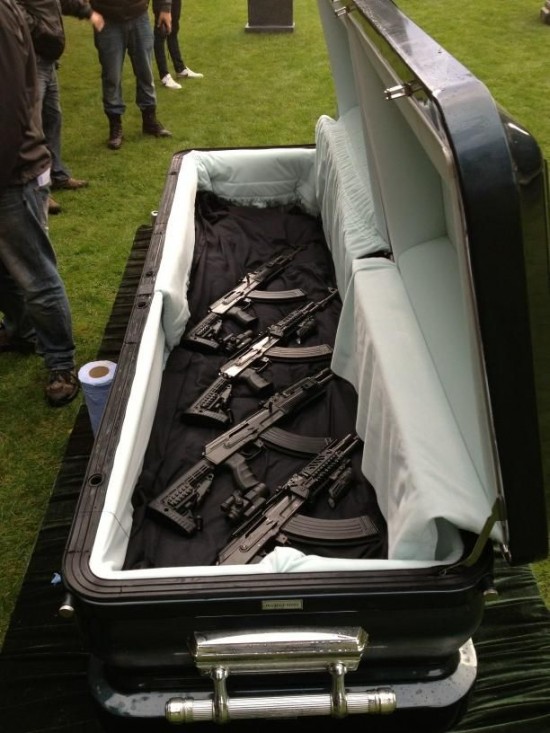 Director Jeff Wadlow tweeted this image from the set of Kick-Ass 2. Obviously, it's a funeral and if it's the one from the comic, I'm not comfortable saying which character it is. The fact there's a funeral at all is spoilerly enough.