Christian Bale Reunites With David O. Russell And Amy Adams On Con Man Drama Once Called 'American Bullsh*t'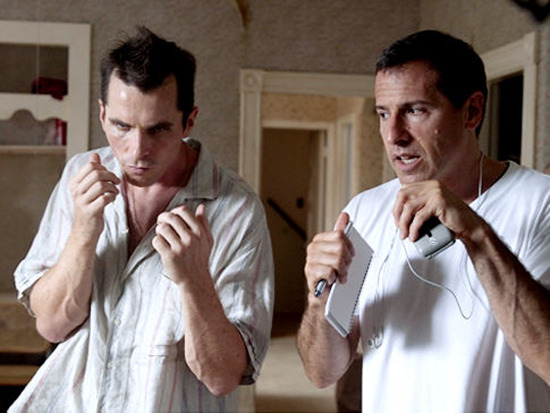 David O. Russell and The Fighter were good to Christian Bale — they gave the actor a chance to really dig deep into a role rich with dramatic potential, and he took home an Oscar for it. Now Bale is going back to work for Russell, in the film once called American Bullshit, which is working without a title for now.
Bale joins Bradley Cooper, fellow Fighter vet Amy Adams, and Jeremy Renner in the film, which is based on a true story of a con man recruited to take down other con men.
A press release, via Variety, describes the plot as such:
The Untitled David O. Russell Project" is based on the true story of a financial con artist (Bale) and his mistress/partner in crime (Adams), who were forced to work with an out-of-control federal agent (Cooper) to turn the tables on other con artists, mobsters, and politicians. At the epicenter of the tale is the volatile leader of the New Jersey state assembly (Renner) who is also the local hero and mayor of impoverished Camden.
Russell, as is his wont, is co-writing with Eric Warren Singer, based on a previous original script Singer cooked up. Megan Ellison and Annapurna Pictures (The Master, Lawless) are behind the film, with Charles Roben and Richard Suckle from Atlas Entertainment producing, and Russell's Silver Linings Playbook producer Jon Gordon as exec producer.