'Lincoln' Presidential Debate TV Spot: And You Thought Modern Day Politics Were Divisive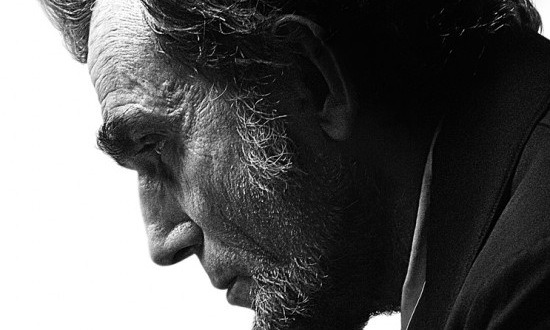 These days, Abraham Lincoln is regarded almost unanimously as U.S. as one of the greatest American presidents in history. But in his time, the sixteenth president wasn't so universally beloved. While modern-day politicians and pundits like to toss around the word "war" to describe pretty much any government policy or cultural trend they don't care for, Lincoln served during the actual Civil War. Which was sparked, in part, by his election. Suddenly, all that "2012 is the most important election ever" rhetoric seems rather overblown.
All of which makes it a pretty brilliant move on Disney's part to unveil a fiery new TV spot for Steven Spielberg's Lincoln during Wednesday night's first presidential debate between Barack Obama and Mitt Romney. As the two candidates duked it out in Colorado, the energetic Lincoln trailer reminded us that for all the hand-wringing about partisanship, we've seen much worse before — and emerged stronger as a unified nation. And oh yeah, there's plenty of new footage. Watch it after the jump.
Where the first Lincoln trailer offered some promising glimpses of Daniel Day-Lewis' awe-inspiring performance as the former leader, the new one packs far more of a punch. Interestingly, we also get a much better glimpse of Lincoln "as man, not monument," thanks to some additional footage featuring his wife Mary Todd (Sally Field).
This spot should help put to rest any fears that Lincoln will be a staid and stuffy affair. The movie we see here seems to take a familiar story and inject it with fresh life for our modern age. Adjust your Oscar bets accordingly.
Lincoln hits select theaters November 9, with a wider release planned for November 16.
Steven Spielberg directs two-time Academy Award® winner Daniel Day-Lewis in "Lincoln," a revealing drama that focuses on the 16th President's tumultuous final months in office. In a nation divided by war and the strong winds of change, Lincoln pursues a course of action designed to end the war, unite the country and abolish slavery. With the moral courage and fierce determination to succeed, his choices during this critical moment will change the fate of generations to come.
Starring Daniel Day-Lewis, Sally Field, David Strathairn, Joseph Gordon-Levitt, James Spader, Hal Holbrook and Tommy Lee Jones, "Lincoln" is produced by Steven Spielberg and Kathleen Kennedy, with a screenplay by Tony Kushner, based in part on the book "Team of Rivals: The Political Genius of Abraham Lincoln" by Doris Kearns Goodwin. The DreamWorks Pictures/Twentieth Century Fox film, in association with Participant Media, releases in U.S. theaters exclusive on November 9, 2012, with expansion on November 16, 2012.