Seth MacFarlane To Host The Oscars; Posts Video Response To The News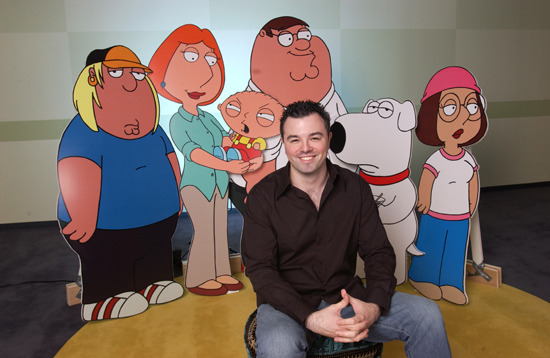 UPDATE: MacFarlane has released a video announcement of his new gig.Seth MacFarlane, the creator of Family Guy, American Dad, The Cleveland Show and writer/director of Ted has just been announced as the host of the 85th Annual Academy Awards taking place February 24, 2013. Read more after the jump.
The Oscars this year will be produced by Craig Zadan and Neil Meron and they had the following about their host:
We are thrilled to have Seth MacFarlane host the Oscars. His performing skills blend perfectly with our ideas for making the show entertaining and fresh. He will be the consummate host, and we are so happy to be working with him.
MacFarlane was the star of one of the year's biggest films, Ted, but most people probably don't know that. (The director also played Ted, in a mocap suit.)  And while most people know MacFarlane's work, or most certainly his Family Guy voices, he's not instantly recognizable like previous hosts Billy Crystal, Steve Martin, Alec Baldwin, Jon Stewart, etc., simply because he rarely steps in front of the camera.
He did recently host Saturday Night Live, though, and gained mostly good reviews, exhibiting a great comic sensibility and timing. All those things considered, you'd have to imagine this is a choice that will be very polarizing. MacFarlane is undeniably charismatic and funny but will audiences embrace a man they don't instantly know?
Which side do you fall on?
UPDATE: Here's the video.