Philip Seymour Hoffman To Direct '30s-Set Ghost Story 'Ezekiel Moss'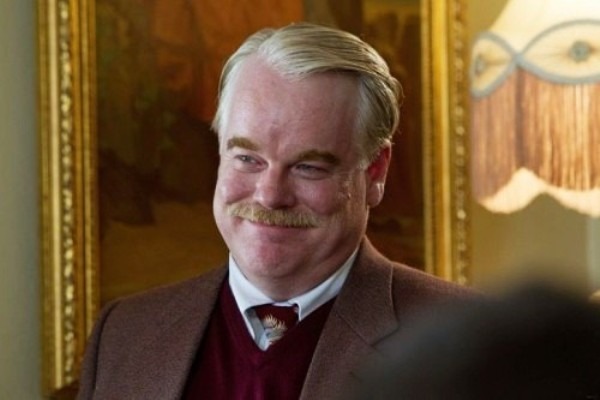 Philip Seymour Hoffman is down in Atlanta right now, filming the second Hunger Games movie, Catching Fire, and probably also enjoying some of the afterglow of The Master having a record-setting weekend. And now we've got more good news for Hoffman fans, as he is prepping to make his second directorial effort, based on the 2011 script Ezekiel Moss.
Called a "Depression-era ghost story," the film hit the 2011 Black List of popular unproduced screenplays, and was penned by Keith Bunin. Producer Cathy Schulman of Mandalay Pictures calls the project a "captivating and gothic exploration of faith and the supernatural."
Variety has the news, and repeats the old Black List synopsis of Ezekiel Moss, saying it is about "a young, imaginative boy living in a small town who befriends a mysterious drifter who may have the ability to communicate with the dead." Sounds like fairly standard stuff, from a plot perspective, but it also has room to grow in just about any direction. And with Hoffman directing, we're likely to see a good cast coalesce around the story. At this point we don't know if Hoffman might play the "mysterious drifter," or any other role.
Hoffman's first effort as a director was Jack Goes Boating which, to be fair, wasn't rapturously received. But it's a decent film that shows potential for growth. And Hoffman is such a fiery talent as an actor that it's probably too much to hope for that his directorial debut would be a home run, too.