Rachel Weisz, Barry Pepper, More Cut From Terrence Malick's 'To The Wonder'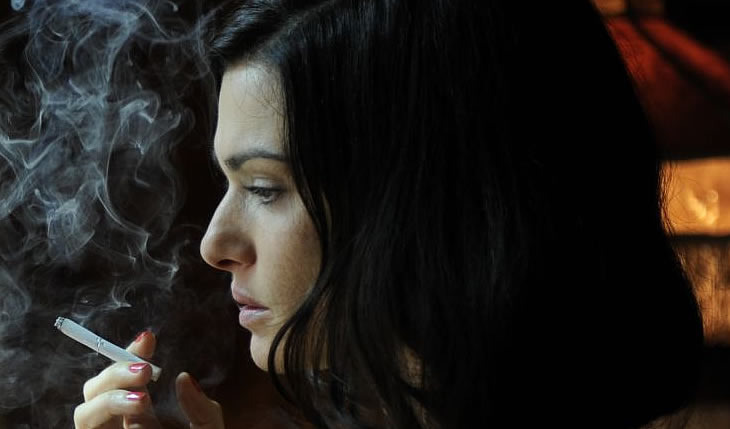 Every film director does some of the most important work of creating a movie in the editing room, but Terrence Malick is more famous for his editing process than most. Malick is known for re-writing films during the editing stage, and for being fearless when it comes to cutting scenes, and even whole characters. The Thin Red Line is notorious for the fact that Adrien Brody, once meant as the lead, was reduced to a supporting character, and Billy Bob Thornton's narration was scrapped altogether.
Malick's next film, To the Wonder, is a movie that features four primary roles, played by Ben Affleck, Rachel McAdams, Olga Kurylenko, and Javier Bardem. But there were a good number of ancillary characters as well. "Were" is the operative word, as several have been cut, including Rachel Weisz.
Speaking to Italian paper La Stampa (via The Film Stage), Weisz said of To the Wonder, "I had the experience of working with him [Malick] but I will not have the pleasure of seeing my work," with the article surmising that she had been cut entirely. (As Jessica Chastain said she had been, some months ago.)
Now Deadline confirms that Weisz won't be seen, and that Barry Pepper, Michael Sheen and Amanda Peet have all been excised from the final cut as well.
In another situation there might be reason to wonder whether some of those performances were deficient in some way, but when it comes to a Malick film the best conclusion to draw is that he decided to focus the film in a way that did not include these actors. We know that the film sees Affleck as a guy who meets Kurylenko and brings her back to the States, but finds himself drawn back to an old flame, played by McAdams. Weisz was said to have played an old friend of Affleck's character, and the other actors had similar small supporting roles, all of which could be cut without impacting the main narrative.
To the Wonder premieres in Venice on Sunday, so we'll have reports about the film at the end of the weekend.