TV Trailers: 'The Girl', 'Boardwalk Empire', 'Star Wars: The Clone Wars'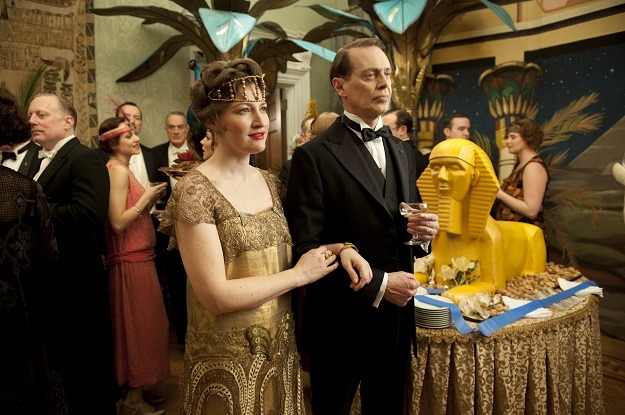 The arrival of ever-so-slightly cooler weather can only mean one thing: After a long, lazy summer, it's finally time to look ahead to the fall TV season. Today, we have new trailers for HBO Films' The Girl, the third season of Boardwalk Empire, and the fifth season of Star Wars: The Clone Wars, all of which will debut within the next two months. Hit the jump to watch.
[via HBO YouTube]
Personally, I don't think the new one looks as artful as the last one. But at least the movie itself looks good. The Girl premieres Saturday, October 20 at 9:00 PM.
Moving on to Season 3 of Boardwalk Empire: The latest trailer, titled "How Many People Have You Killed?" shows Nucky's problems mounting — starting with ruthless gangster Gyp Rosetti. New star Bobby Cannavale doesn't get a ton of face time in the new promo, but he makes such a strong impression that it still feels like the trailer's all about him.
[via HBO YouTube]
Boardwalk Empire will return to HBO on Sunday, September 16 at 9:00 PM.
Attendees at this weekend's Star Wars Celebration VI found their loyalty to the fandom rewarded with a juicy three-and-a-half-minute trailer for the fifth season of Star Wars: The Clone Wars. Click on the image below to watch the trailer and read up on the details over at Entertainment Weekly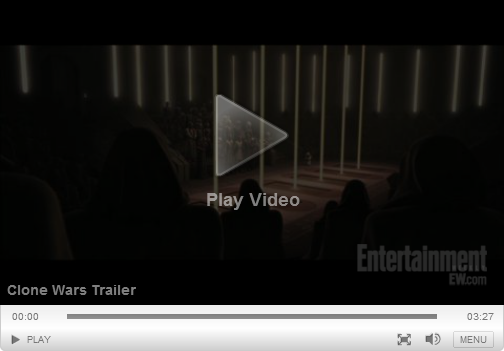 Supervising director Dave Filoni told the publication that he asked his editor not to hold anything back in the new trailer "except for this one thing" — so as jam-packed as this looks, you can still expect at least one more big fat twist in Season 5. Any guesses?
Star Wars: The Clone Wars premieres on Cartoon Network Saturday, September 29 at 9:30 AM.