Phyllis Diller Has Died At 95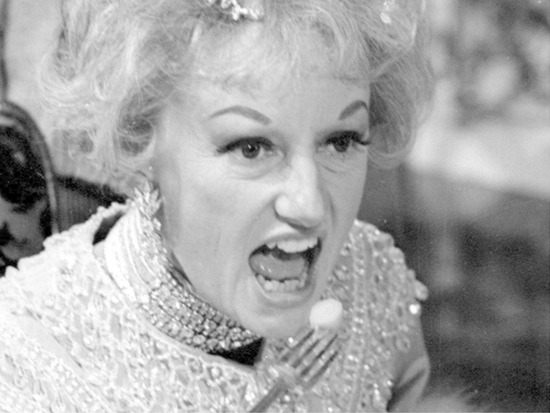 Comedian Phyllis Diller died today in her Los Angeles home at the age of 95. She had been in deteriorating health in the past decade or so, but her death today is not said to be associated with any one illness or event. For decades, Diller's comedy combined the influence of her pre-showbiz days, as her brash, wild-eyed and big-haired image played off the then-common profile of the American housewife, with the sharp-witted skills she possessed as an advertising copywriter.
Diller, born Phyllis Ada Driver in Lima, Ohio on July 17, 1917, began her career in the early '50s working on stage and in television; in the '60s her star rose thanks in large part to more than twenty comedy specials and three features made with Bob Hope.
Diller voiced the ant colony Queen in Pixar's early feature A Bug's Life, and despite her relatively hammy, clean stand-up image she appeared in the comedy documentary The Aristocrats, which was organized around one particularly dirty classic stand-up joke. True to form, she avoided the dirty content in her own telling of the gag.