'The Hangover' Director Todd Phillips Moving Into Drama With 'The Gambler'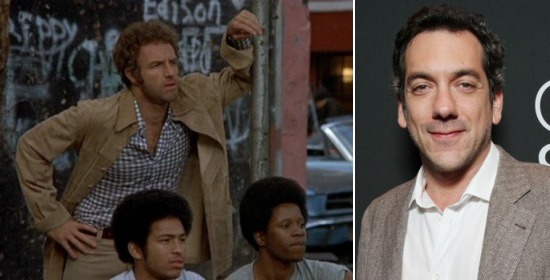 Over the past decade, Todd Phillips has built himself a comfortable niche as the director of lucrative R-rated comedies. While he came out of the gate with confrontational documentary Hated, his first non-documentary feature was Road Trip, followed by Old School, Starsky & Hutch, School for Scoundrels, Due Date, and the two Hangover films — three if you count next year's installment. But it seems the filmmaker's now eager to try something completely different.
Phillips has just entered talks to direct The Gambler, Paramount's remake of the 1974 drama starring James Caan. He takes over for Martin Scorsese, who was once attached to helm with Leonardo DiCaprio in the lead. More details after the jump.
The Departed scribe William Monahan is behind the new screenplay, and as of last year it looked like The Gambler might be a reunion for Monahan and his Departed colleagues Scorsese and DiCaprio. Considering the sheer number of projects on Scorsese's plate, however, it's not terribly surprising that he's since dropped out of the picture. DiCaprio's status is currently unknown, but as THR's most recent story doesn't mention DiCaprio at all it seems likely that he's made his exit as well.
Scorsese leaves Phillips with big shoes to fill, and as we've never seen Phillips tackle a drama before it's tough to say how he'll do. If nothing else, however, you have to give the guy credit for trying to expand his horizons. Although Phillips' narrative features have literally all been comedies, he's been showing signs lately of wanting to shake things up a bit. Among the other pictures on his slate are the Duplass Brothers-scripted Mule and the fact-based comedy Arms and the Dudes.