Mike Newell's 'Great Expectations' Trailer - Hell Hath No Fury Like Helena Bonham Carter Scorned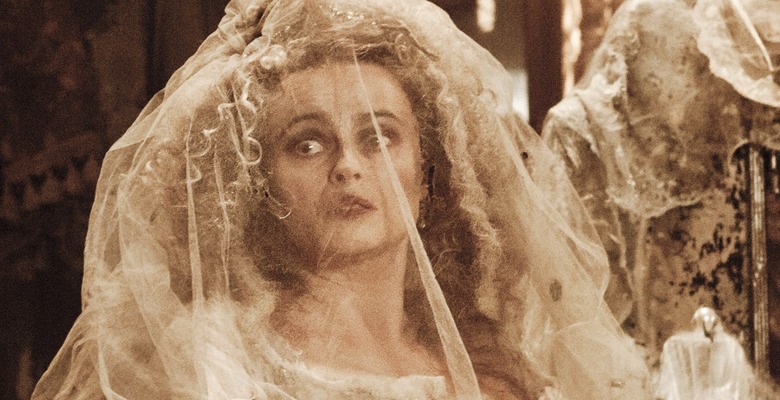 There are a handful of classic tales that seem to get reinterpreted for the screen every few years, and among them is Charles Dickens' Great Expectations. The most recent theatrical version you probably recall is Alfonso Cuarón's 1998 modernized version featuring Gwyneth Paltrow, Anne Bancroft, and Ethan Hawke, and since then there have been at least two other adaptations for TV.
Now the latest director to tackle the Victorian coming-of-age tale is Mike Newell, who brings the story back to its original 19th century setting. Jeremy Irvine (War Horse) stars as Pip, a poor orphan boy whose life takes an unexpected twist when a mysterious benefactor arranges for him to become a gentleman. Up-and-comer Holliday Grainger stars as the unattainable object of his affections, Estella, while Helena Bonham Carter tackles the iconic role of spiteful shut-in Miss Havisham. Watch the first international trailer after the jump.
Offhand, Irvine looks like the weak link here, but that may not be entirely his fault. Great Expectations is stuffed with such eerie, larger-than-life characters — escaped convicts! trained heartbreakers! decaying brides! — that its relatively normal protagonist can't help but seem boring in comparison. Presumably, Irvine will get more of a chance to shine in the full-length feature than he does in this three-minute trailer. Bonham Carter, on the other hand, looks exactly as perfect as Miss Havisham as we could've hoped. No one does crazy like Bonham Carter, and she looks to be in fine form here.
Scripted by David Nicholls (One Day) and also starring Ralph Fiennes, Jason Flemyng, and Robbie Coltrane, Great Expectations will open in the U.K. and Ireland November 30. No U.S. opening has been announced at this time, but with that cast and crew it should have no trouble snapping up a distributor when it opens at TIFF next month.