Trailer: Josh Radnor's Sundance Hit 'Liberal Arts' Starring Elizabeth Olsen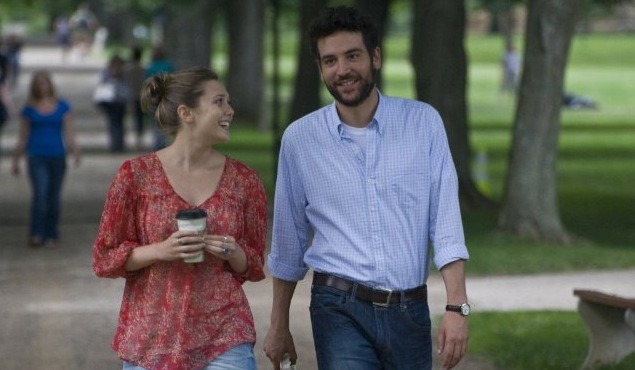 How I Met Your Mother star Josh Radnor made his feature writing and directorial debut with Happythankyoumoreplease. The film is charming and "cutesy" and while it won the Audience Award at the Sundance Film Festival that year, I didn't love it (the film was later critically panned, receiving a 40% on Rotten tomatoes).
Radnor's second feature Liberal Arts premiered at the 2012 Sundance Film Festival and impressed me much more. The film stars Radnor as a 35-year old bookworm who develops a relationship with a College sophomore played by Elizabeth Olsen. The movie also features  Richard Jenkins, Allison Janney, John Magaro, and Elizabeth Reaser. It was met with a long standing ovation at the premiere. Germain Lussier, who was at the festival with me, compared Radnor to Cameron Crowe. High praise, eh? Good enough to earn a quote in the official trailer, which is now online and can be consumed embedded after the jump.
Official synopsis:
Bookish and newly single Jesse Fisher returns to his alma mater for his favorite professor's retirement dinner. A chance meeting with Zibby – a precocious classical music-loving sophomore – awakens in him long-dormant feelings of possibility and connection. Cast: Josh Radnor, Elizabeth Olsen, Richard Jenkins, Allison Janney, John Magaro, Elizabeth Reaser.
Official Poster: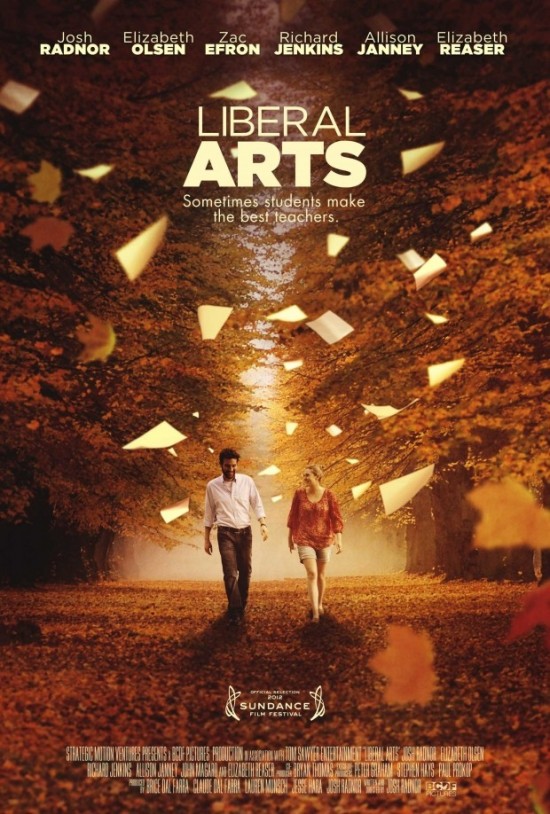 Liberal Arts hits theaters on September 14th 2012.