Pixar's New Short Film 'Rainy City Tales' Might Premiere At Toronto Or Telluride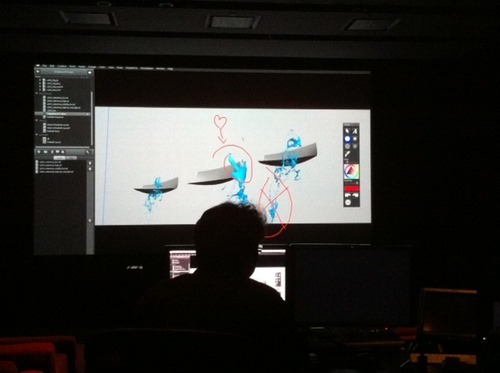 One of the most interesting things you find when reporting on Pixar is how far in advance the company works on something before the public gets wind of it. They rarely announce a feature until it's years into development and we generally don't hear about their award winning shorts until they're almost complete.
For example, we first heard about La Luna in May 2011, 13 months before Brave was released but only four months before it premiered at the Telluride Film Festival. We do know Pixar's working on new Toy Story Toons but it seems another film, possibly titled Rainy City Tales, might screen at Telluride later this month or the Toronto Film Festival in September. Read about the rumors and see some hints about it after the jump.
The Pixar Times first realized a Tumblr page called Rainy City Tales 332 was dropping a bunch of hints about possibly being a Pixar short (there are too many to list here, so head to Pixar Times, it's incredibly convincing) and then Big Screen Animation jumped off that post and found even more evidence that, yes, Rainy City Tales was the next Pixar short.
A few weeks later, Wednesday to be exact, Big Screen Animation began tweeting the film would likely be officially announced this month, followed by saying it could show up at the Toronto International Film Festival. However, since Telluride premiered La Luna, and it's just a few weeks prior to TIFF, we have a hunch that might happen first. That seemed to work for that film. It was nominated for an Oscar for Best Animated Short before it even hit theaters.
Now even if Rainy City Tales premieres at Telluride or Toronto, we can't be sure when, or if, it'll get released in theaters. However, if the short does pop up on the Fall festival circuit, like La Luna did, odds are it might follow that film's schedule and premiere next summer with Monsters University.