Doug Liman Signs To Adapt Jack Finney Novel 'Time And Again'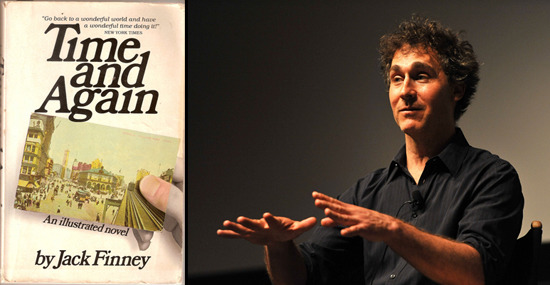 Some books never die in Hollywood. One of those is Time and Again, a time-travel adventure love story publishes as an illustrated novel from author Jack Finney. (Who also wrote The Body Snatchers, upon which several Invasion of the Body Snatchers films were based.) The book follows a New York illustrator who, through a government program, is sent from his present back to 1882 NYC, where he finds a new life and love. Eventually, he has to choose between his old life and the new.
The novel has been in development for many years, with Robert Redford initially kicking off the project at Universal almost twenty years ago. There was a point where it almost went to TV, and many directors, writers and producers have flirted with it in the past couple decades.
Now Doug Liman (The Bourne Identity, Fair Game, All You Need is Kill) is set to direct.
Variety says that Liman will direct and produce, with Dave Bartis and Lionsgate. We don't know who is scripting, or what the timetable for the film might be. Liman is just starting All You Need is Kill with Tom Cruise, so that's definitely his next movie.
"Sleep. And when you awake everything you know of the twentieth century will be gone from your mind. Tonight is January 21, 1882. There are no such things as automobiles, no planes, computers, television. 'Nuclear' appears in no dictionary. You have never heard the name Richard Nixon." Did illustrator Si Morley really step out of his twentieth-century apartment one night — right into the winter of 1882? The U.S. Government believed it, especially when Si returned with a portfolio of brand-new sketches and tintype photos of a world that no longer existed — or did it?