Edgar Wright To Direct, J.J. Abrams To Produce Paramount's 'Collider' [UPDATED]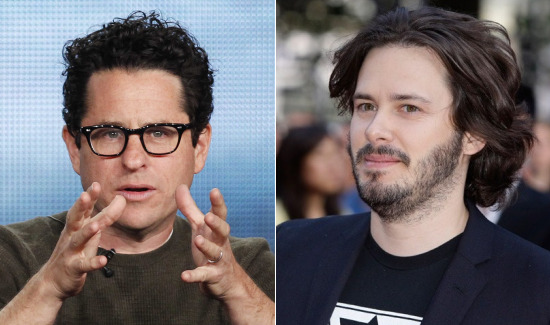 Another day, another super-secretive but highly intriguing J.J. Abrams movie. Paramount has just begun developing a sci-fi pic titled Collider, and while — surprise, surprise — the longline is being kept under very tight wraps, the talent involved definitely makes this one we'll keep on our radar. /Film favorite Edgar Wright originated the idea, which is now being scripted by I Am Legend scribe Mark Protosevich. (Slightly) more details after the jump.
[UPDATE: Shortly after we ran this story, Deadline amended their story to indicate that Wright will, in fact, co-write and direct Collider.]
There's no word yet on who might take over at the helm. Abrams is currently in post-production on Star Trek 2 and has yet to finalize his next directing gig, so as of now, it's not out of the realm of possibility that he'll decide to direct this one as well. Wright may be a little less likely, as he's got a few projects lined up already. He's preparing to shoot the sci-fi comedy The World's End in October with frequent stars Simon Pegg and Nick Frost, and if all goes well could move into his long-simmering Ant-Man for Marvel after that.
According to Deadline, Protosevich landed the gig after writing the screenplay for Spike Lee's English-language Oldboy remake. His other credits include Thor, Poseidon, and The Cell, and he's worked with Steven Spielberg on a script for Jurassic Park 4. His history is varied enough that it's tough to gauge what exactly Collider might be like, but with Abrams, Wright, and Protosevich all on board you can bet we'll pass along all the rumors and details as we get them.